We are now in the month of August and give a warm welcome to Laura who is going to talk with us about her time as a volunteer with the Castle and Museum.
Hello Laura, thank you for talking with us and sharing your experience. How did you hear about the volunteer opportunities at the Castle and Museum?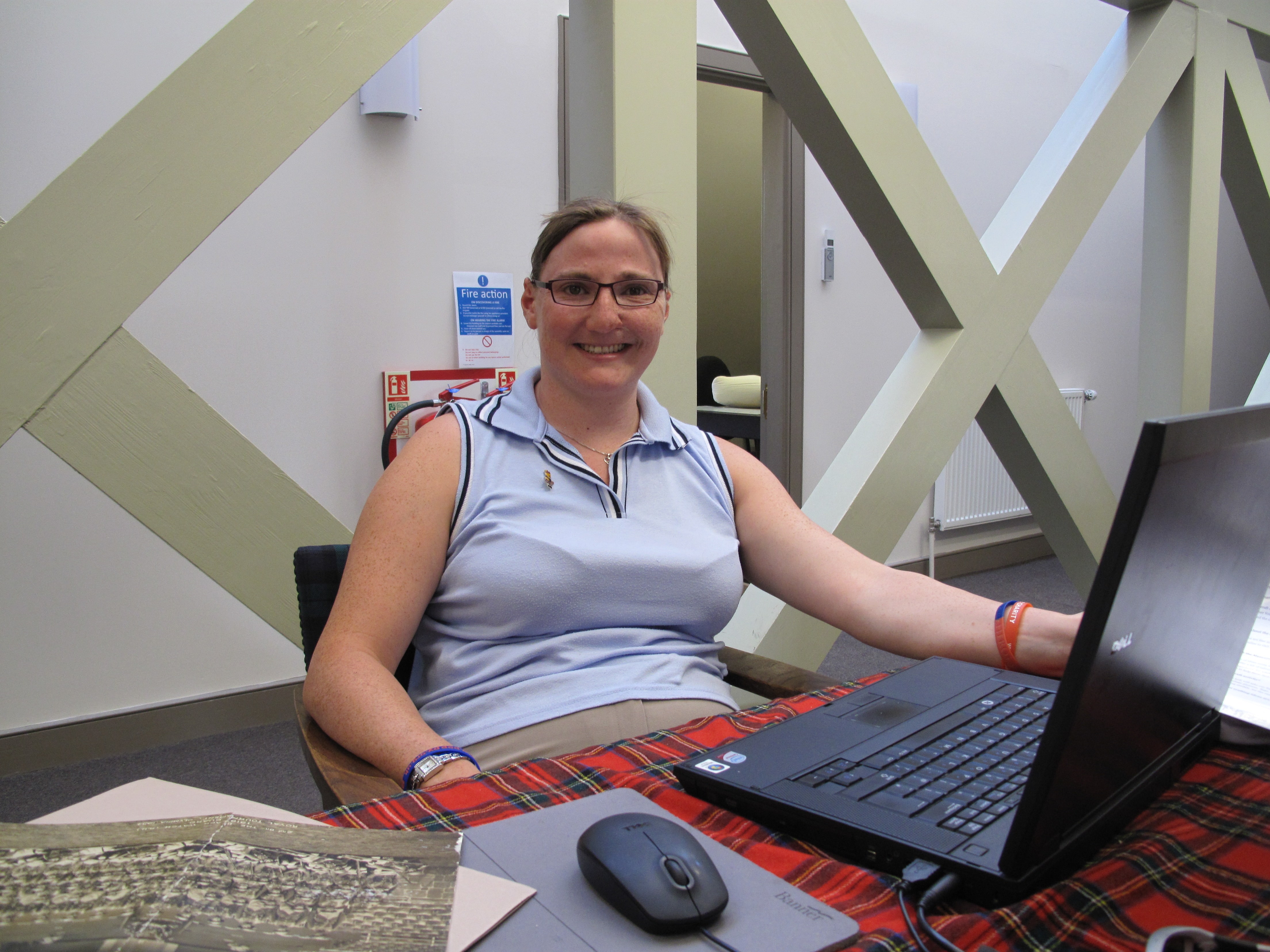 Shortly before I was medically retired from the Army, I was assigned an employment consultant with 51(Scottish) Brigade Personnel Recovery Unit, who helped me make contacts with potential employers.
I was keen to volunteer at the Castle and Museum, as it helped me maintain a link with the military, but also because I have a history degree and am interested in all kinds of history.
Can you tell us what your volunteer role is and what you do?
I am part of a group of volunteers who work with the Collections Assistant, helping to sort through the artefacts and update the museum archive computer system.
This is really interesting and enjoyable as you never know what you might find!
How do you use your background to help you in your role?
Being ex military, I have a broad understanding of military memorabilia, and can identify badges of rank and codes of dress.
This helps me to make any corrections necessary to the computer system, ensuring we have as much information as possible on each item.
It is also interesting for me to see how the equipment has changed, and to see photographs of places I have served in.
Is there any other area of the volunteering programme you might like to develop into?
I would love to learn more about artefact handling, although I have already learnt quite a lot since I began volunteering at the Castle and Museum.
What has been the best moment of your volunteering journey so far?
Prior to starting volunteering, I had been injured for 6 years, and was lacking structure to my weeks.
Volunteering has helped me to regain a structure to my days, and also a sense of doing something worthwhile.
I have also met lots of fantastic people during my time volunteering.
Has volunteering at the Castle and Museum met the expectations you had when you first arrived?
Volunteering has surpassed the expectations I had, as no 2 days are the same. We find some incredible items in the collections, some which are very old, but are still in excellent condition. It gives a fascinating insight into the lives of the soldiers during different conflicts.
 Would you recommend volunteering at the Castle and Museum to others?
Definitely! It is great fun, and really interesting. You can do hours which suit you.
If you would like to find out more about volunteering at the Castle and Museum click here.