The Black Watch Castle and Museum is a 5 star multi-award winning visitor attraction located in the beautiful city of Perth, Scotland. Redeveloped in 2013 the venue now comprises of The Black Watch Museum, Bistro @ The Castle, Gift Shop and a learning and access programme.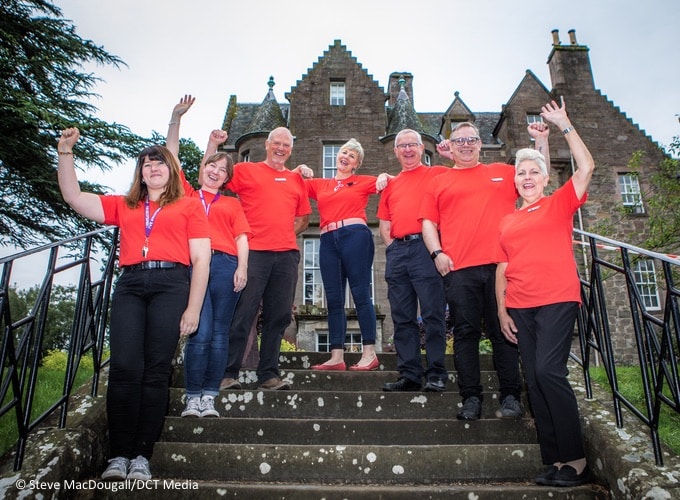 The Black Watch Museum Trust is a charitable company registered in Scotland (Charity No SC005848)
Our Trustees
• Major General Mike Riddell-Webster CBE DSO
• Captain (Retd) Angus Ferguson
• Captain Anthony Perriam
• Graeme Halstead
• George Hay
• Major General James M. Cowan CBE DSO
• Charles Kinnoull
• Elizabeth Roads
• Mike Taylor
Our Chief Executive Officer
• Anne Kinnes
For more information on how you can support our work, please see our donations and sponsorship page.
The advancement of education of the general public about the history and activities of The Black Watch and of the British Armed Services in general
The advancement of the arts, heritage and culture
The promotion by all charitable means of the qualities of courage, discipline, endurance, integrity, loyalty, respect for others, selfless commitment and a team spirit to improve the condition of young people in particular and society in general
Enthusiastic, innovative and committed, our team aims to provide an exceptional experience each time you visit. Through the Black Watch values of integrity, team spirit and loyalty we work to be acknowledged as a leading Scottish visitor attraction and recognised as having a reputation for world class service and quality in all aspects of customer service and visitor experience.