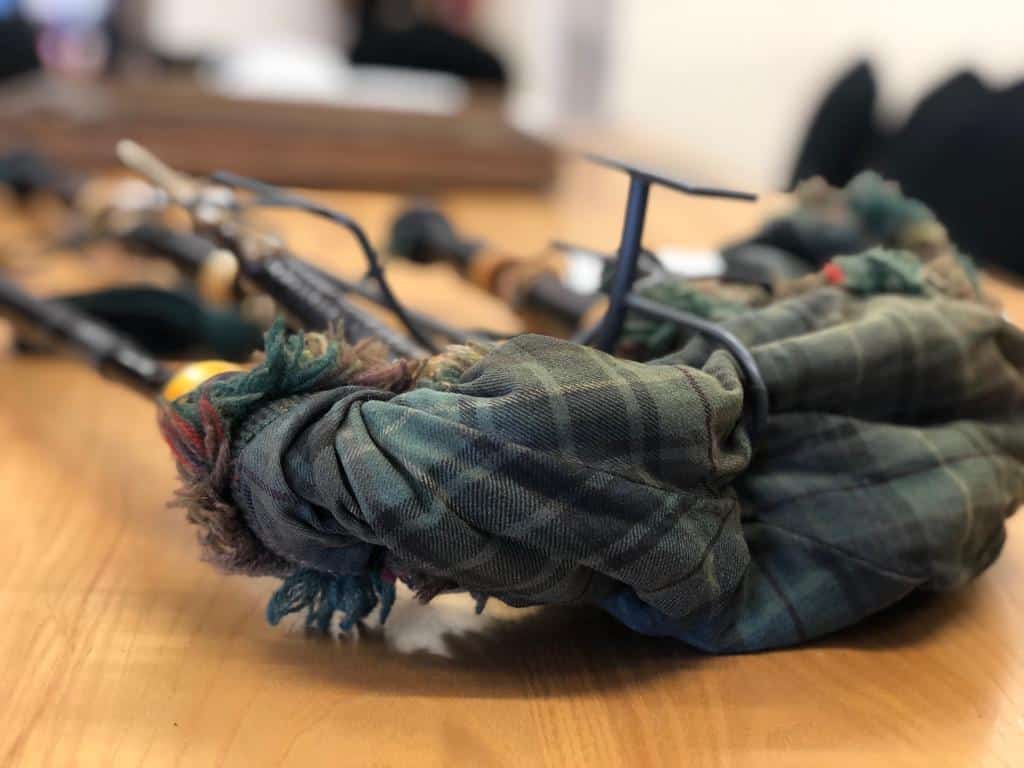 What an exciting couple of months we have had in the Museum with lots of interesting projects on the go. Some of these include, our Archive cataloguing project, the 1900-1929 digitalisation project, and Museum accreditation returns and planning our Summer Festival! One project you may find particularly interesting is our loans to the National Museums of Scotland for their upcoming exhibition, Wild and Majestic: Romantic Visions of Scotland. This fascinating exhibition looks at how Scotland has been represented through highland and military dress, art, literature and much more. It will be sure to spark your fascination for Scotland's colourful history and how events of the past have shaped the country we know and love today.
The exhibition will feature five items from our collection, all of which you will recognise if you have seen our permanent displays in the past few years.
These include:
• Highland Society of London vase and silver gilt medal presented to the 42nd Regiment in 1817 to commemorate their service in Egypt
• Original drawing by Sir Benjamin West for the medal given to the Officers of the 42nd Regiment after the Battle of Alexandria
• Two sketches for the proposed medal to be given to the Officers of the 42nd Regiment, designed by Andrew Robertson
• Set of bagpipes belonging to Pipe Major John Buchanan of the 42nd Regiment which were given as a prize at a piping competition, 1802
• 1782 Gaelic declaration 'Esdi Fheribh'; A framed proclamation stating that all Highland men are able to wear traditional Highland dress once again, after it was banned in 1746.
Each object has now been checked, packed and transported to NMS where they will be prepared for display between 29 June – 10 November 2019. Of course, we will miss them, however we are delighted that many more people will get the opportunity to see and be inspired by them in their new temporary home.