10 facts about Poppies: Weeping Window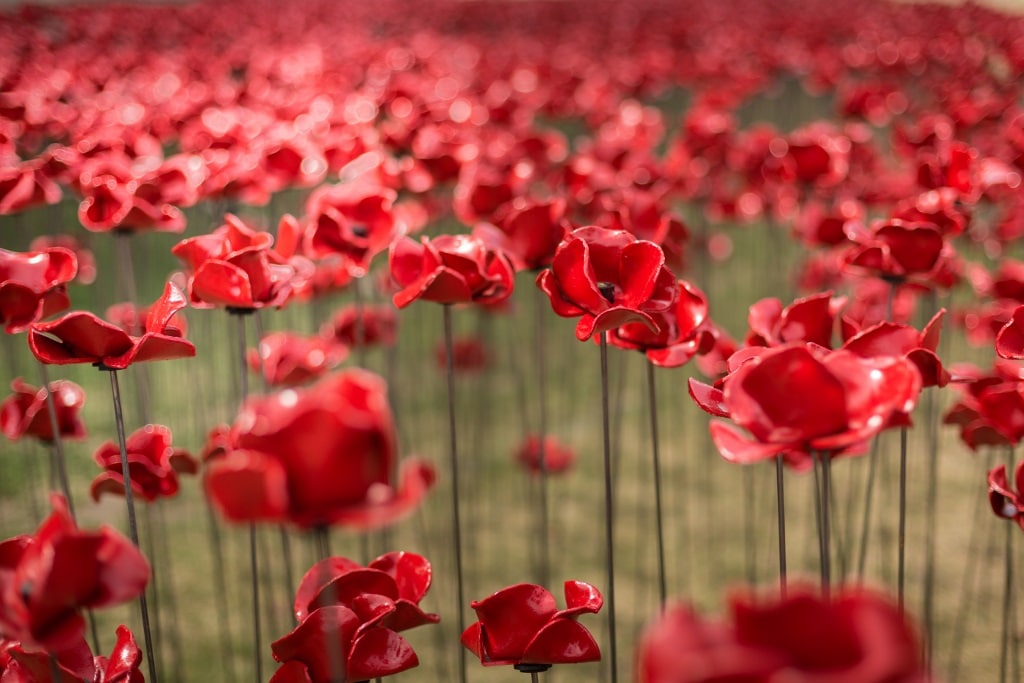 1. The sculptures of Weeping Window and Wave were initially conceived as the key dramatic elements in the installation Blood Swept Lands and Seas of Red at the Tower of London in the autumn of 2014. More than five million people visited the display.
2. The Weeping Window sculpture is a cascade comprising several thousand handmade ceramic poppies seen pouring from a high window to the ground below.
3. Each Poppy is hand crafted by Paul Cummins dedicated team.
4. Each ceramic poppy represents the life of a British and Colonial soldier who died in the First World War.
5. The ceramic poppies were created by artist Paul Cummins and the installation designed by Tom Piper.
6. Nearly 1 million people have seen the sculptures in UK locations including Yorkshire Sculpture Park, St George's Hall in Liverpool, St Magnus Cathedral in Orkney, Lincoln Castle and cascading from the No.1 Heapstead at Woodhorn Museum. 14-18 NOW are yet to announce the 2017 and 2018 locations.
7. The most recent venue to host Weeping Window was St Magnus Cathedral in Orkney, where it became part of the Battle of Jutland commemorations. Whilst on display in Orkney it was viewed by over 40,000 visitors
8. The display of Weeping Window at Woodhorn Museum was seen by 125,000 visitors. Whilst at St George's hall in Liverpool, it was viewed by 360,000 people.
9. The next venue to host Weeping Window will be Caernarfon Castle, Cardiff form 12th October to 20th November 2016
10. The sculptures will end their tour at Imperial War Museum, North and Imperial War Museum, London in the autumn of 2018. The sculptures will then be gifted to the Imperial War Museums.
Image Credit: Richard Lea-Hair and Historic Royal Palaces