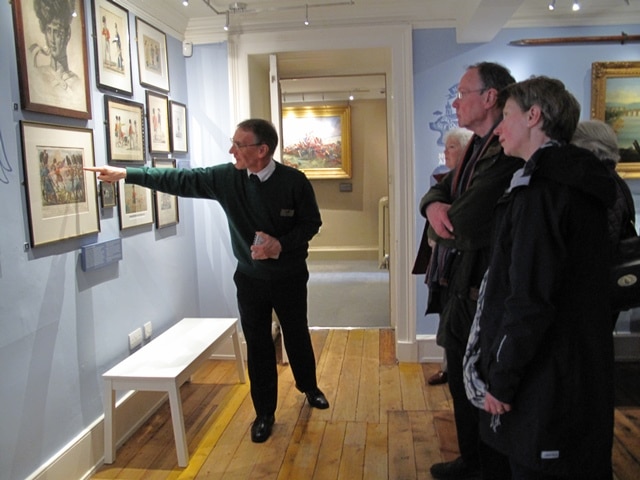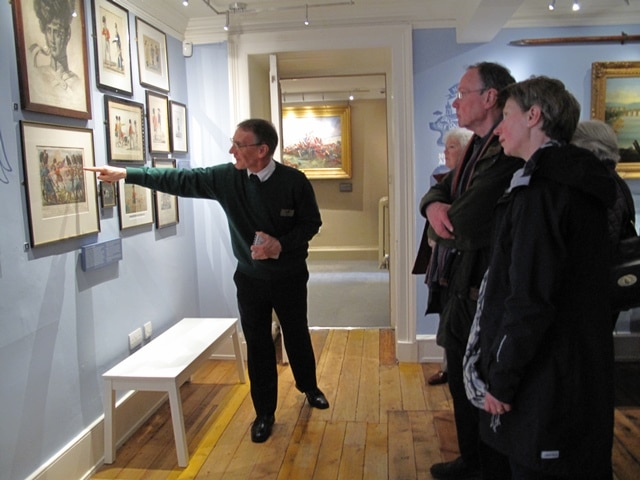 We are now in September and we welcome Jim Patterson to talk with us about his volunteering experience with the Museum; Jim has been volunteering with us for just over a year.
---
Jim, where did you hear about volunteering at the Castle and Museum?
I saw an article in the Dundee Courier, attended an open day, applied, was interviewed and accepted.
I know you undertake a number of volunteer roles at the Museum, can you tell us a little about each of them?
Front of House Assistant: Every second Sunday I am an assistant in the Museum shop and a meeter and greeter for visitors to the Museum.
Tour Guide: I am on a rota of museum guides and called on as required. The tours are usually on the request of parties visiting the museum. Sometimes during my Front of House Assistant time on a Sunday, if it is a quiet period, I will offer to give visitors a tour of the museum.   This role gives me the opportunity to meet many people from home and overseas, many of whom have very interesting stories to share.
Education Support Assistant: Assist Rebecca, the Museum's learning and audience officer, with visiting school groups helping doing various workshops e.g. uniforms through the ages, WWI and II rooms. This role is very enjoyable and uplifting as the kids often surprise you with their knowledge.
Events Assistant: If there is a special event on I will assist with whatever may be required to be done. I recently assisted at The Black Watch reunion which was a very worthwhile and humbling experience.
What is it that keeps you motivated to volunteer at the Castle and Museum?
The people I volunteer alongside. I feel part of a very friendly and supportive team. Also, I feel passionately that the regimental history and Black Watch name is not forgotten.
Can you share with us your volunteer highlight to date?
Helping out on the bar at The Black Watch Reunion; a privilege to be part of that event.
Would you recommend volunteering at the Museum to others?
Absolutely!
---
Thanks giving us a glimpse of your volunteering world Jim, you certainly give a lot of time and dedication to the Museum, we are all very grateful.
To find out about volunteering at the Museum visit the volunteer recruitment pages on our website.