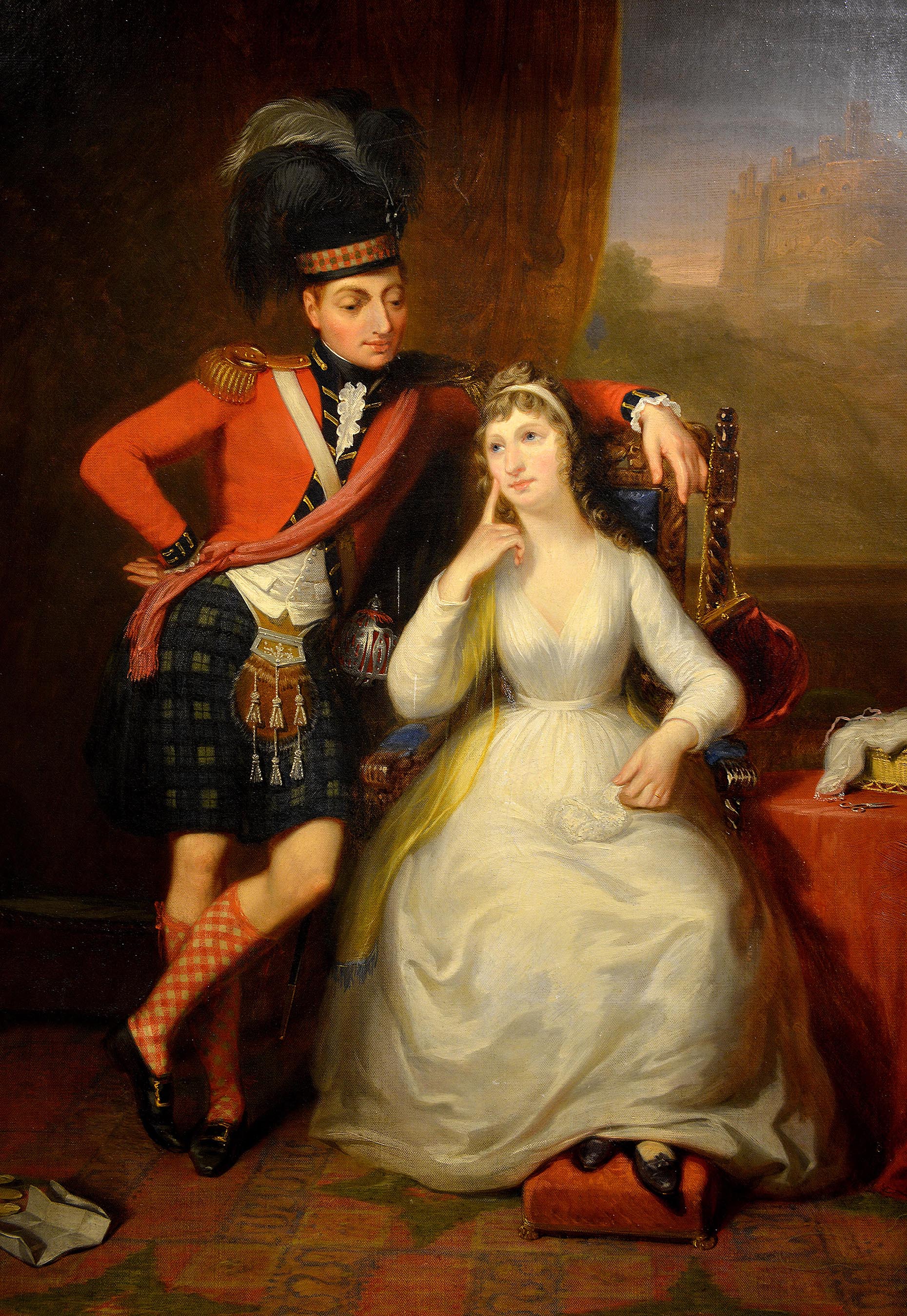 A favourite painting of the Museum staff is the Marriage Portrait of Lieutenant Colonel James Stewart to Williamina Kerr 1803 by James Giles (b.1801-d.1870), as it is one of the few paintings in the collection which portrays a female. This is an oil painting on canvas, 102 x 75cm. This painting can be viewed by visiting the ground floor of the Museum in the hallway leading to the temporary exhibition space.Born in Aberdeen, Giles was the son of a designer at the local calico printing factory, an artist of some repute. His father's early death threw Giles upon his own resources at an early age. Giles was a versatile artist; he specialised in portraiture and landscape painting, but in addition was a successful landscape architect. Giles became an academician of the Royal Scottish Academy, and contributed numerous works to its exhibitions from that time until near the close of his career. He also exhibited frequently at the British Institution in London, and occasionally at the Royal Academy and the Society of British Artists.
Lieutenant Colonel James Stewart joined The Black Watch as a Lieutenant in 1777. He retired as a Lieutenant Colonel in 1804 and died in 1819. He married Williamina Kerr in 1803; however, this painting is dated 1846-1849 so is likely to be a retrospective or copy of an earlier portrait. The pensive expression on Williamina's face is one which is much talked about amongst the female staff: what was she thinking?
This piece was written using research conducted by Helen Smailes, Senior Curator of British Art at the National Galleries of Scotland and Alan Carswell, our redevelopment external project manager.