The South African troops that relieved the 8th Battalion The Black Watch at the battle of Longueval pushed in to Delville Wood the next day.
Despite brave and tenacious fighting they were unable to hold the position, despite reinforcement and support from the Scottish Brigade in reserve. They eventually marched out with two wounded officers and 140 other ranks.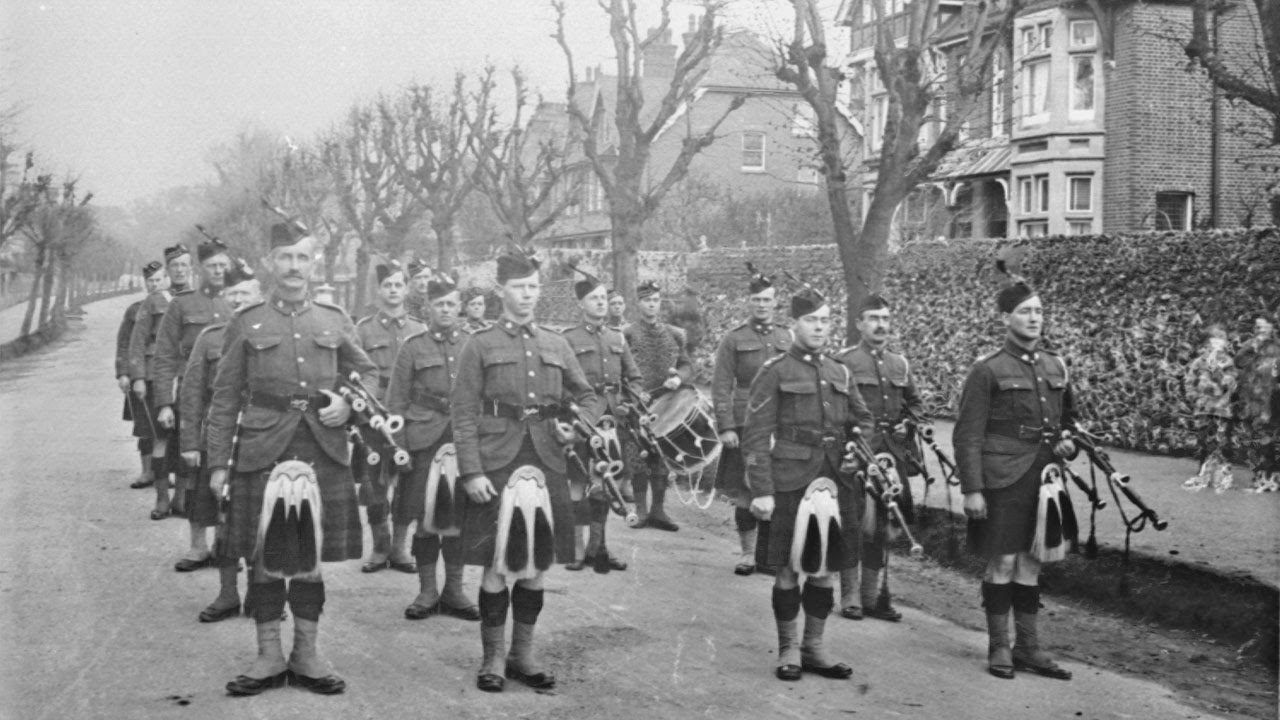 They were marched out by their Pipe Major, Sandy Grieve. He was ex-Black Watch and had fought with the Regiment at Magersfontein.
Grieve finally retired in 1942 at the age of 70 when on active service in North Africa. Find out more about Grieve in this short film by National Museums Scotland from its Common Cause exhibition.
Thanks to our volunteer Derek Bowes for finding this story, and to NMS for the image from their youtube film.