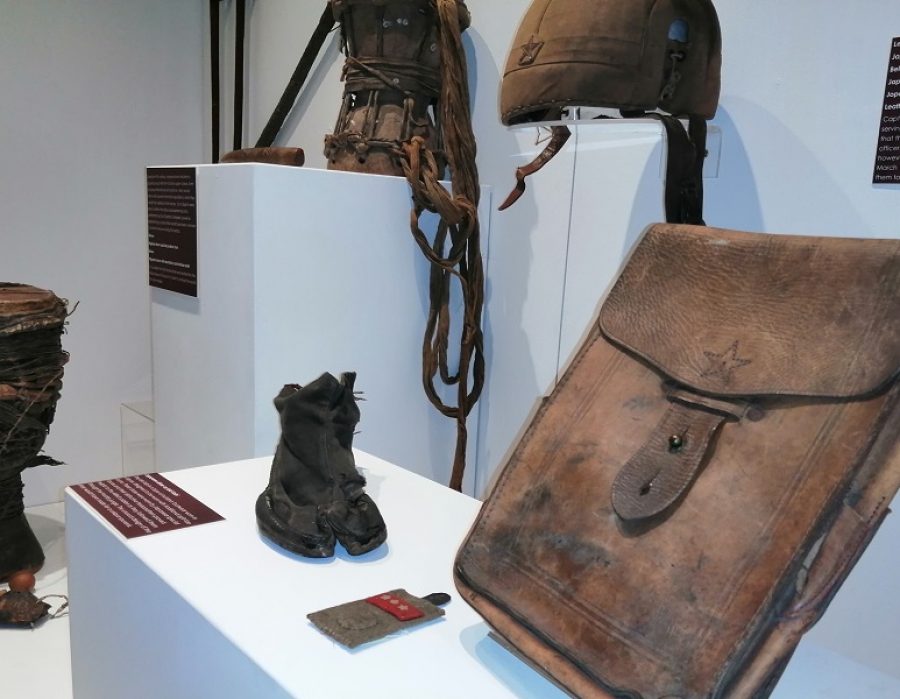 The Black Watch Castle and Museum's new exhibition, 'Spoils and Souvenirs' is now open. Just as we bring back souvenirs from our holidays, soldiers often returned home with keepsakes from overseas. This exhibition discovers the stories behind some of these objects and explores the reasons why Black Watch soldiers kept such items, and the differences between a simple souvenir and a spoil of war.
Fiona Connah, Museum Assistant at the Castle and Museum tells us,
"We are fortunate to have an amazing and diverse collection. This exhibition takes inspiration from some of the more unusual items that were brought back by soldiers from their overseas postings. Many are simple reminders; pictures or locally produced artefacts but others have darker connotations."
The exhibition includes many interesting objects, one in particular is an embroidered handkerchief. Soldiers often brought back pretty handkerchiefs as gifts for their wives or mothers but the handkerchief on display is quite unique; embroidered with the words 'Souvenir de Ypres', it shows a large building on fire. This is likely the Cloth Hall which was destroyed following heavy German bombardment on 22nd November 1914 during the First Battle of Ypres.
This exhibition is open until March with entry included in standard Museum admission or guided tours.