Kathleen Lyle, author of 'Afore the Highlands: The Jacobites in Perth 1715-16' is looking forward to speaking at our Words of War Book Festival which takes place on 21st and 22nd September 2019.
Kathleen will be in conversation with Dr Paul Philippou talking about the Jacobite occupation of Perth on Sunday 22nd September at 1.30pm. 
In this blog Kathleen talks to us about the origin of her interest in the Jacobite uprisings and the significance of presenting her talk at the Castle and Museum.
"Although I went to school in Perth, I don't remember learning anything about the town's involvement in the 1715 rising. Maybe I didn't pay enough attention in history lessons! When I started a master's course in history as a retirement project, Jacobitism was one of the options offered. To many people the word 'Jacobite' means only Bonnie Prince Charlie and Culloden, but as soon as I started to investigate, I realised how important the 1715 rising had been, with Perth at the centre of it. The Jacobite occupation of Perth in 1715-16 became the focus of my dissertation, later developed into a book, Afore the Highlands: The Jacobites in Perth 1715-16.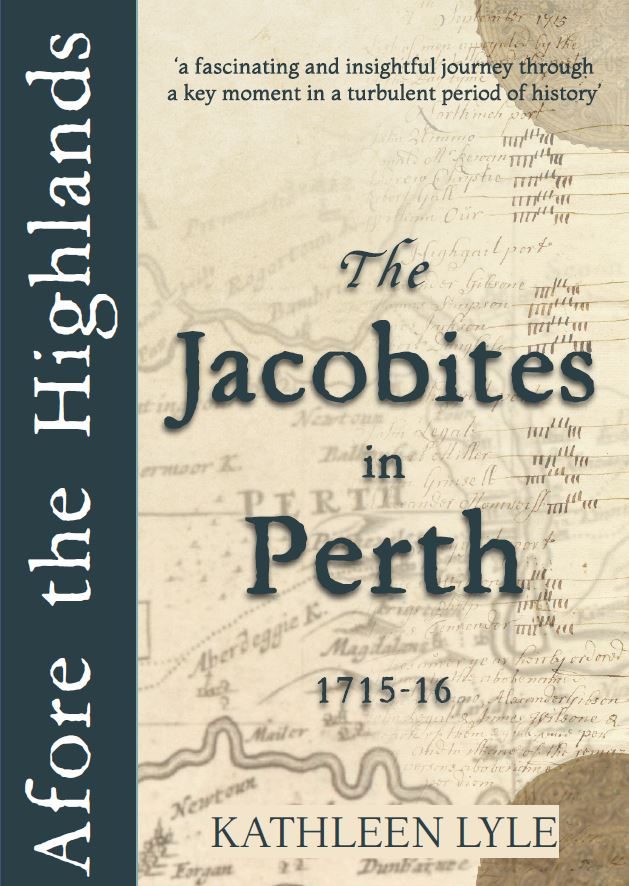 There is no lack of sources. The Perth & Kinross Archives hold a lot of material about events in the town during and after the Jacobite occupation. Reports of the rising usually took only about a week to reach London newspapers. Several histories of the 'wicked rebellion' appeared soon after the Jacobites' retreat from Perth in 1716. Later publications, often based on memoirs and letters, provide personal details. By the nineteenth century it was safe to reveal Jacobite sympathies, and many family histories and collected papers were published. One important source, the Master of Sinclair's Memoirs of the Insurrection in Scotland in 1715, was not published until the 1850s because the author was so insulting to his fellow Jacobites.
Presenting a talk about my book on the 1715 rising at The Black Watch Castle and Museum has considerable historical resonance, for two reasons. First, Balhousie Castle then belonged to the 7th Earl of Kinnoull, whose son Colonel John Hay and estate factor James Ramsay played important roles in the Jacobite takeover of Perth. Also, that rising provided the catalyst for the establishment in 1725 of a militia of independent Highland companies that became known as the 'Black Watch', referring to the dark colour of the tartan they adopted. What better place than this award-winning visitor centre to host a military history book festival, an event that I hope will become an annual highlight of the Scottish cultural and literary calendar."