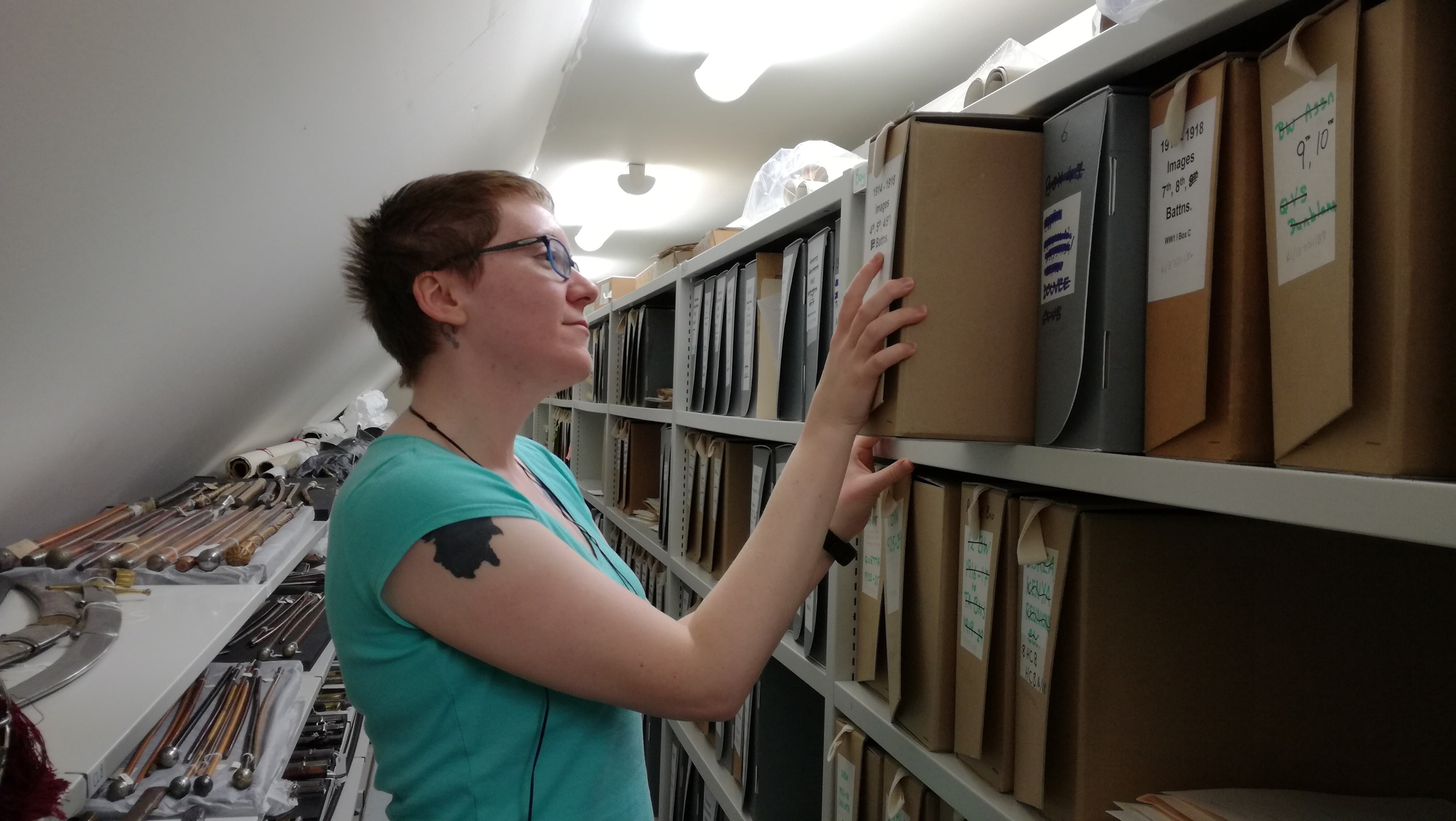 I'm Heather Roberts, a professional archive consultant. This May, I had the privilege and pleasure of getting up close and personal with the archive at The Black Watch Castle and Museum. I was asked to undertake an audit of the archive to help guide the management of the collection and development of the service. Ever wonder what that entails? For a brief adventure in archiving, read on…..
The Black Watch Museum archive holds an amazing collection. Not only is the actual material so interesting (metres and metres of photographs, ledgers, letters, pictures, sketchbooks, etc.), but the story it tells is fascinating. Stories of soldiers and their journeys throughout the decades, of how battalions were managed and what their work meant. The Black Watch has a world famous reputation and its history is a compelling story to share.
However, sometimes it becomes difficult to tell that story, when the archives which contain it get a little jumbled. Over a series of rehousing projects, where the archive was either moved from one room to another or rearranged on its shelves, the collection became mixed together. So, in order to make the most of the collection as an asset, time needed to be spent with the records to figure out where things were and how best to manage them in the future.
That's what I did for a week this May. As a part of a larger programme of development for the archives service, I spent a good few days crawling around (quite literally, there are photographs to prove this!) and looking at all the records in the archive. I noted down their catalogue numbers and any anomalies, as well as their locations in the strong room. Notes on ways to develop and improve archive service and collection management were also shared. This information then enables the heritage professionals at the museum to not only know where things are, but to make the best use of the collection as a resource for research, learning and legacy.
The archive materials are in fine condition; it's a jewel in the museum's collection. I can't wait to see what changes will be made to better preserve and utilise this wonderful cornucopia of military and Scottish heritage.
What do you think of the archive? Have you used it before?
#BWMArchive #Visitbwmuseum
Heather Roberts is currently archivist for The Royal Northern College of Music and owner of HerArchivist: Archive and Heritage Consultancy.
https://herarchivist.wordpress.com/