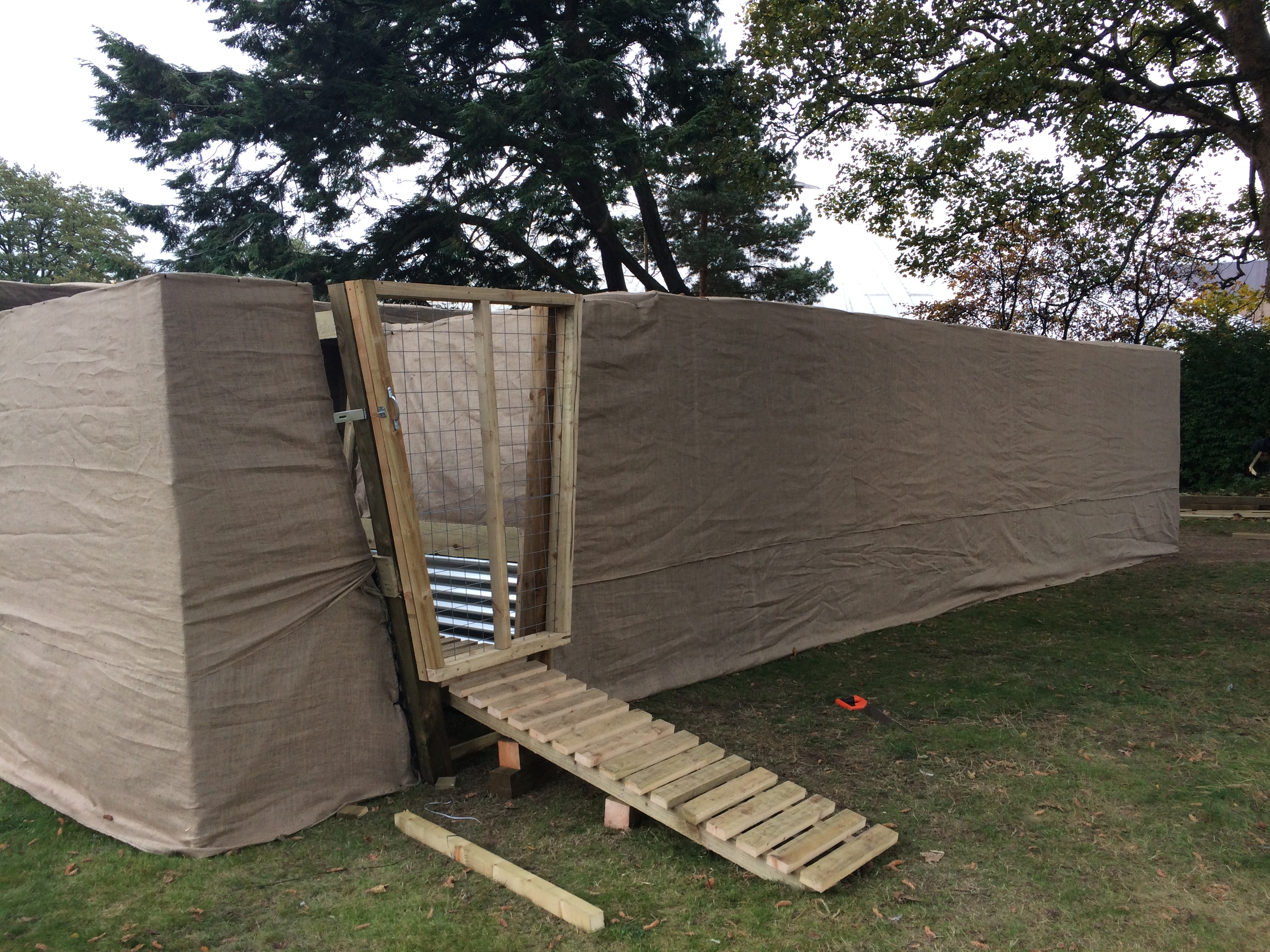 What was life in the trenches like for the thousands of Black Watch soldiers who served during the First World War? In truth we will never know for certain, and indeed the experience would have been different for each soldier. Conditions would have varied depending on where the men were stationed and the campaigns they were involved with at the time.
From this winter our visitors now have a way of getting closer to this experience than ever before, with the construction of a full size replica front line trench in the museum grounds.
Following on from Poppies: Weeping Window by artist, Paul Cummins and designer, Tom Piper, the trench is another poignant focus on our continuing programme to commemorate the centenary years of the First World War.
Over five days the team, working with Trenches for Teachers , constructed the trench using timber frames with wire gabions and hessian wrapping to replicate the earth that the structure would have been dug into.
Standing approximately 3 metres tall this section of front line trench features an observation post, dug out, firing step and shelter. Now complete it gives an atmospheric and thought-provoking understanding of everyday life in the trenches might have been like, which was once described by one veteran as '90% bored stiff, 9% frozen stiff and 1% scared stiff.'[1] With winter approaching our visitors may well experience at least one aspect of trench life accurately.
One part that will not be replicated is the experience of boredom. Initially the trench will be available to visiting school groups and other pre-arrange groups who will have an change to engage with the trench experience to enhance their understanding of the trenches and develop empathy for those men who live one hundred years ago.
Keep an eye out for our special events in the trench, as we develop our First World War programme further.
[1] Robertshaw, Andrew, First World War Trenches, (The History Press, 2014), p. 9.