One of the things I enjoy most about developing and researching special exhibitions for the museum is the unknown stories that are discovered. Our new exhibition, Spoils and Souvenirs, examines the significance of objects brought back by soldiers from war. Some are simply keepsakes, but others have darker connotations and origins. It was not unusual for soldiers to take trophies from the battlefield, or items from the enemy such as medals or weapons. It was within this context that our story was unearthed.
Three items within the exhibition relate to the Nazis in the Second World War. This is always a difficult theme to explore but it is important that it is addressed and in this case the items in question consisted of two SS hats and a large Nazi flag.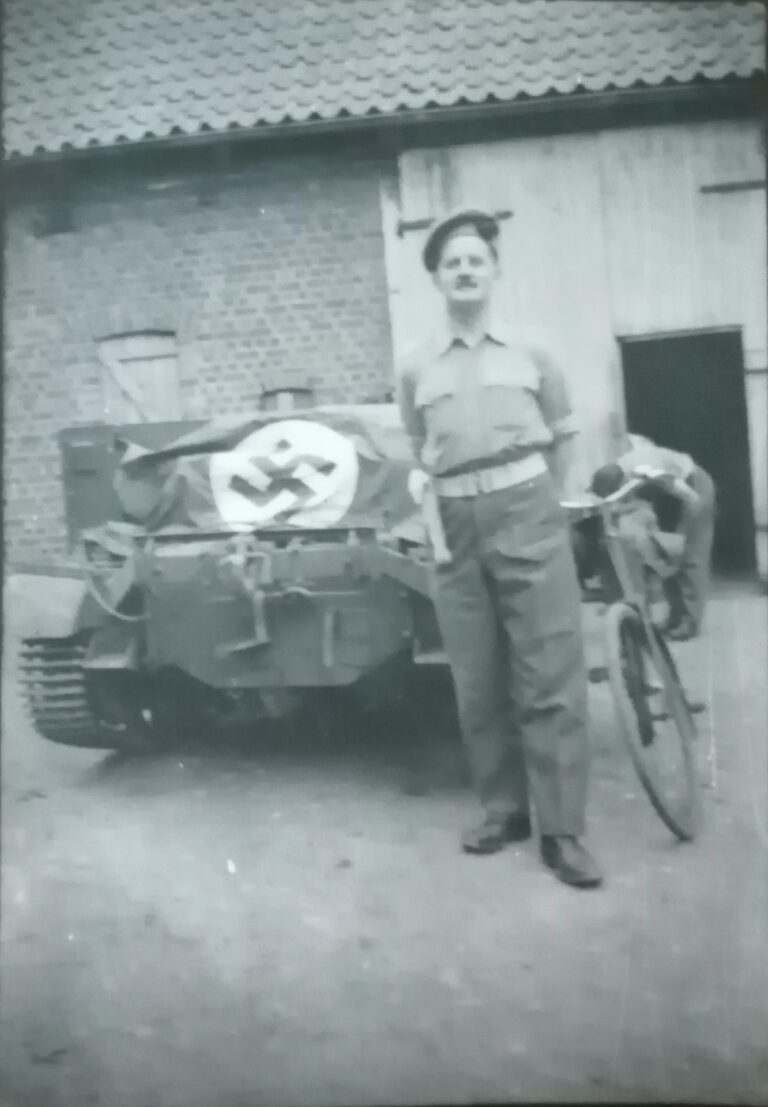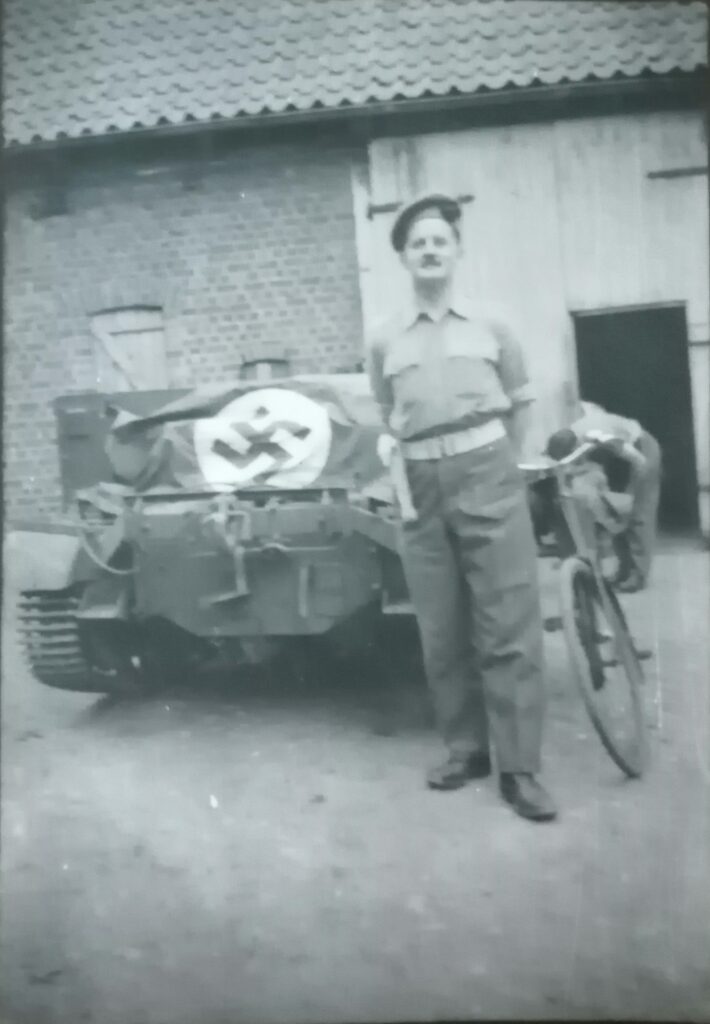 This flag was taken during the relief of Tobruk in 1942 and I wanted to highlight how it was common for soldiers to take flags from captured territories so I had a look through our collection's database. I discovered the above picture of Captain Arthur Neave beside a flag covering a military vehicle. This picture was accompanied by a few other intriguing photographs and the words 'part of the Belsen Trials'.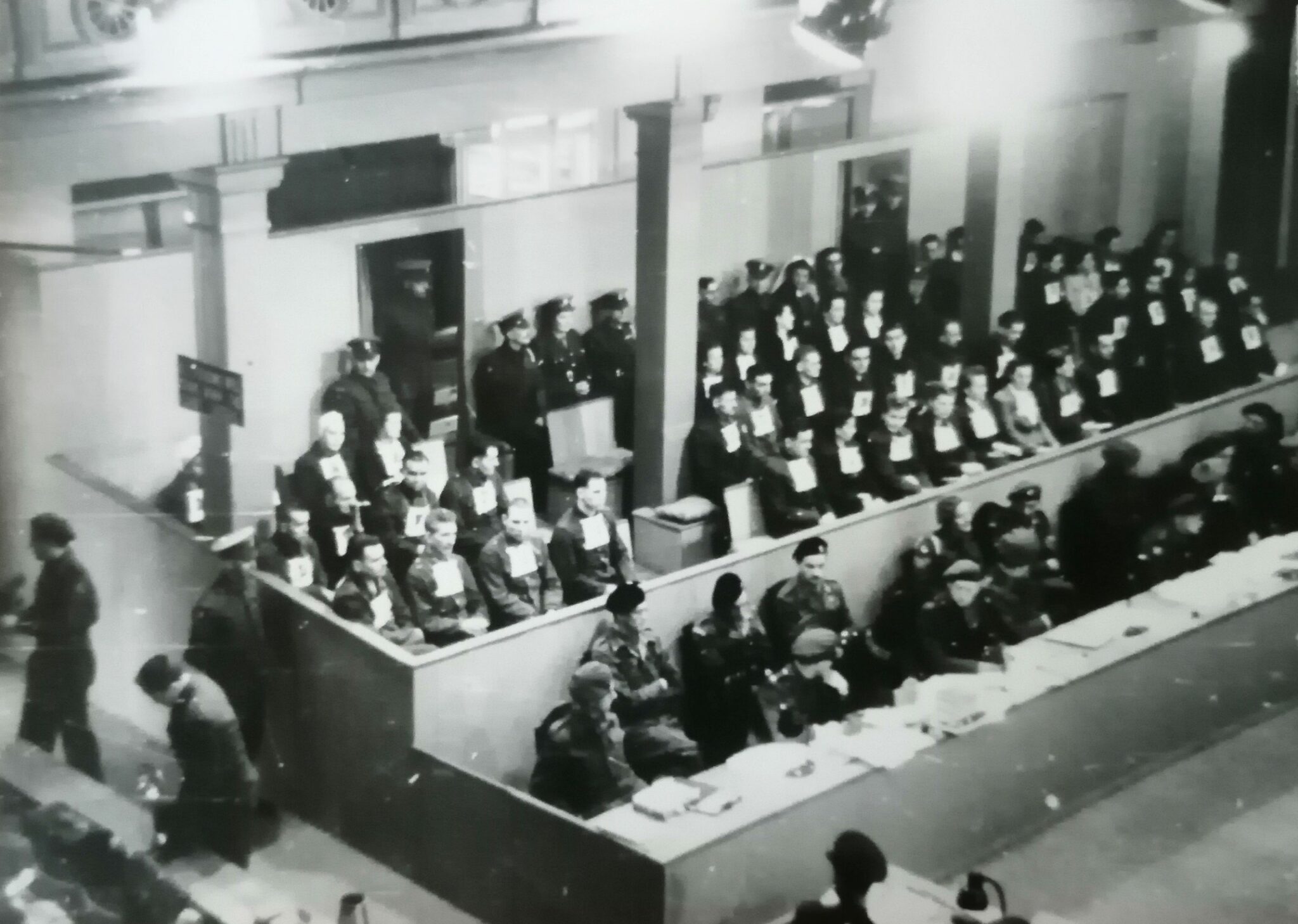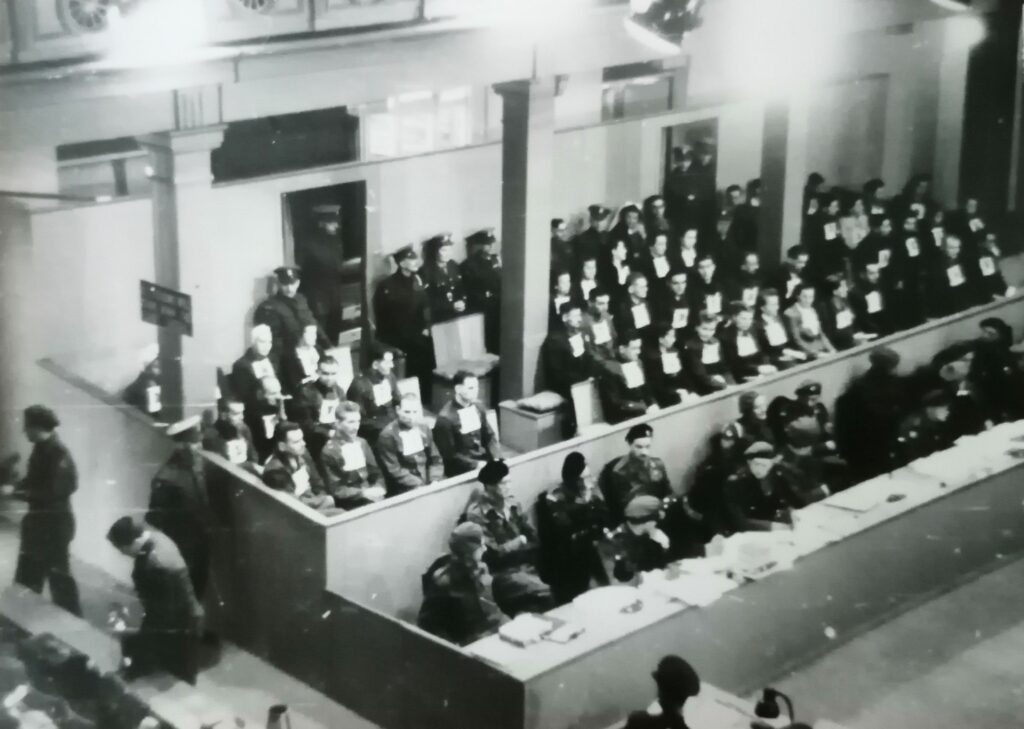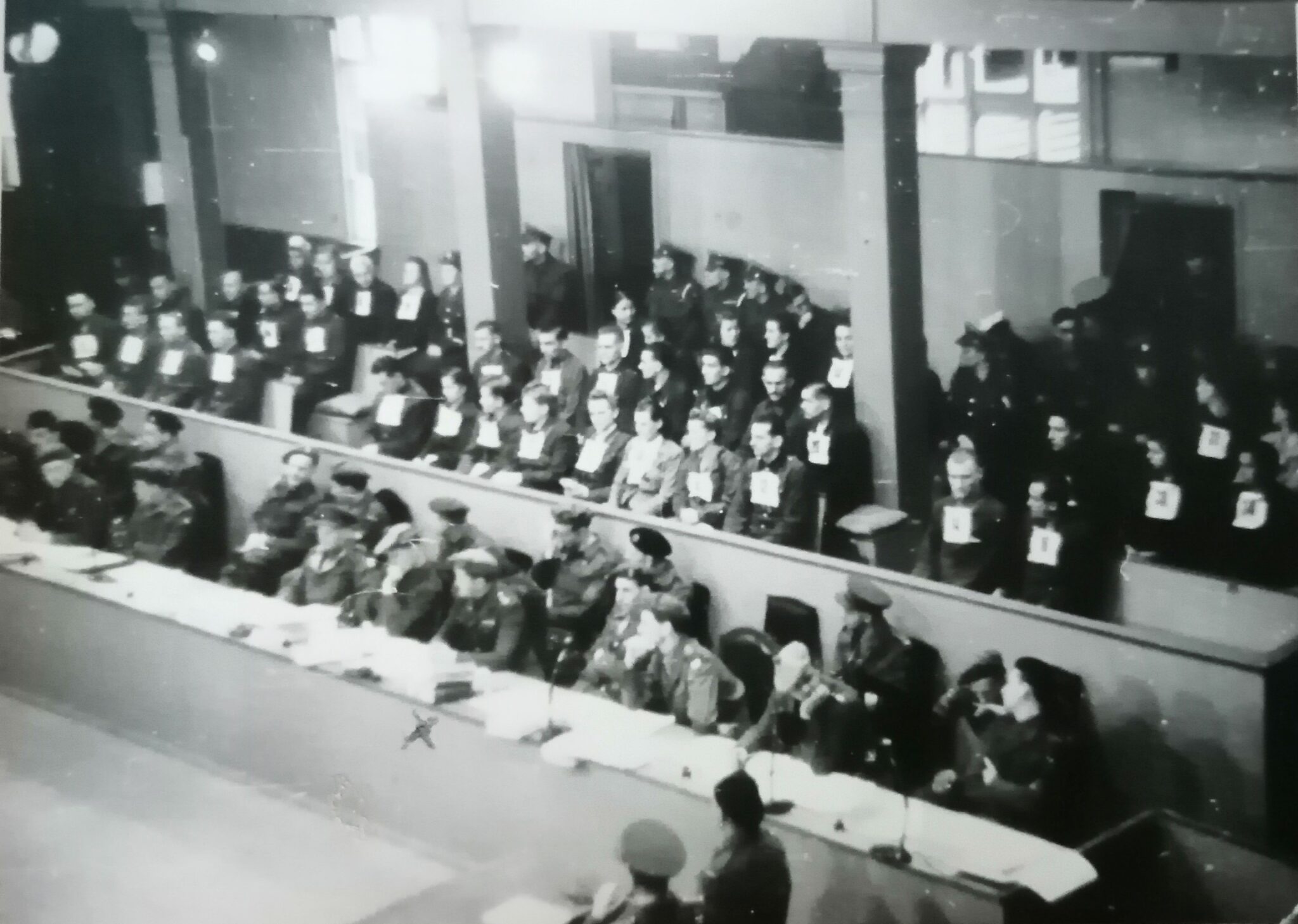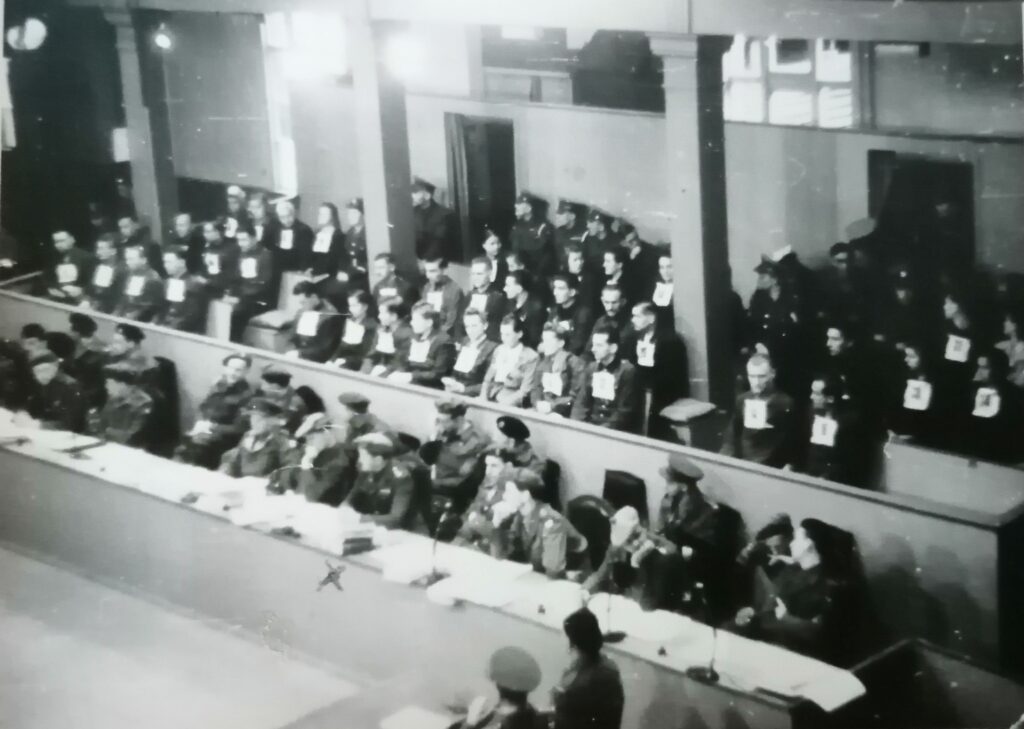 Two of the pictures (seen above) showed a large group of people with numbers around their necks in a courtroom, while a further two pictures depicted two men and four women respectively. However there was no information regarding the connection to Captain Neave so I decided to do some digging.
It didn't take long to discover that Captain Neave had been part of the defence team at the Bergen-Belsen trials in September 1945, where he represented 4 of the defendants. Bergen-Belsen was a German concentration camp and was liberated by British forces on 15 April 1945. It was in this camp that the diarist Anne Frank, and her sister Margot, died of typhus only weeks before liberation.
Captain Neave had served with the 1st Battalion, Black Watch throughout the Second World War, receiving a Mention in Dispatches in 1944 but it was his civilian training as a solicitor that led to this rather challenging role. The January 1946 issue of the Red Hackle briefly notes that, 'Captain A. H. S. Neave has been fighting a defensive action at the Belsen trials'.
The Bergen-Belsen trials were held in a British Military Court meaning that the defendants could be tried and punished for war crimes. Captain Neave was given the heavy responsibility of representing four of the defendants. We have images of Klara Optiz, Ilse Forster (both pictured bottom left) and Ignaz Schlomowicz (pictured bottom right). The Museum has no image of the third woman he defended, Ida Forster. A prisoner himself, Schlomowicz was the only Jewish person to stand trial. The three women were all guards at Bergen-Belsen.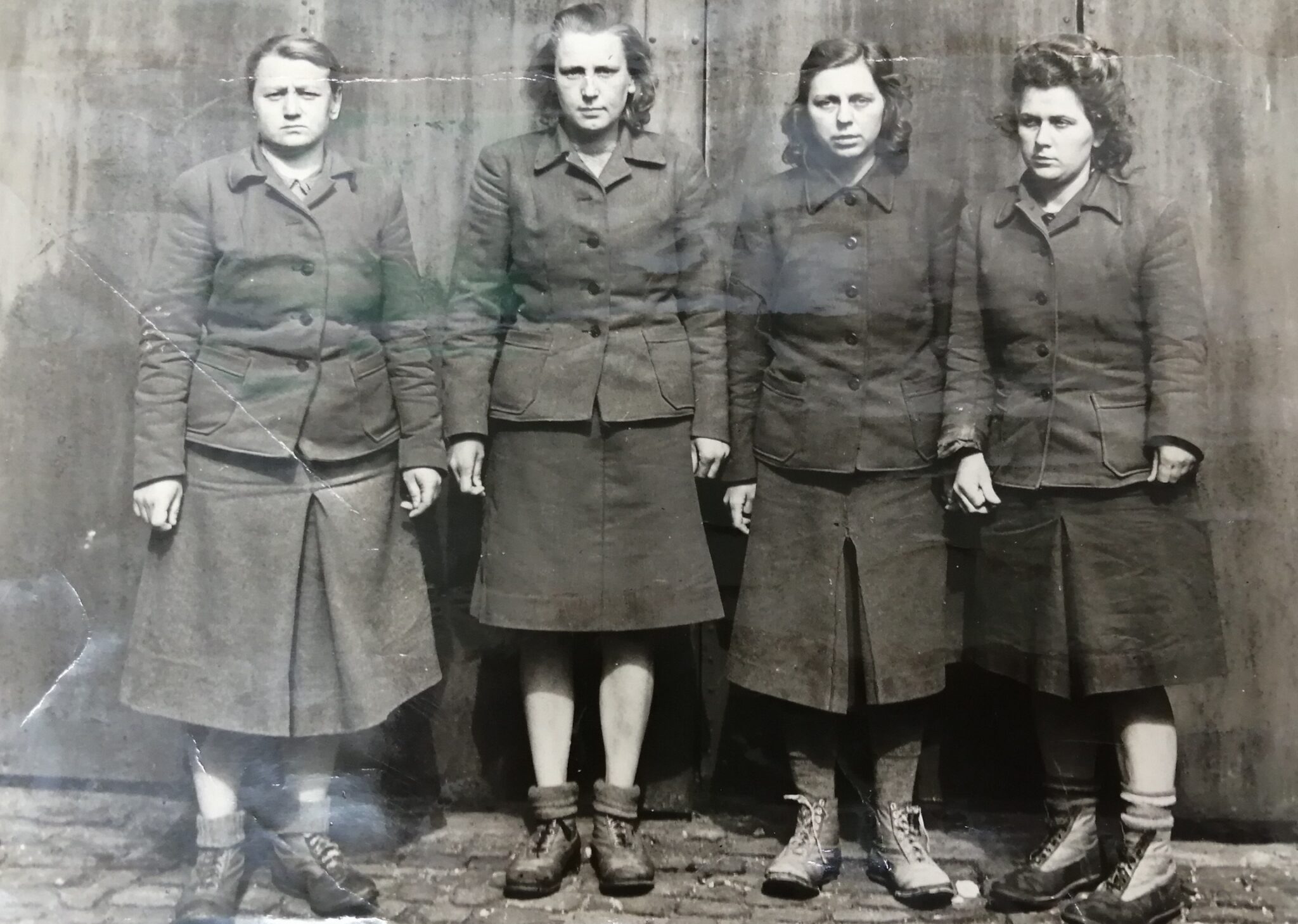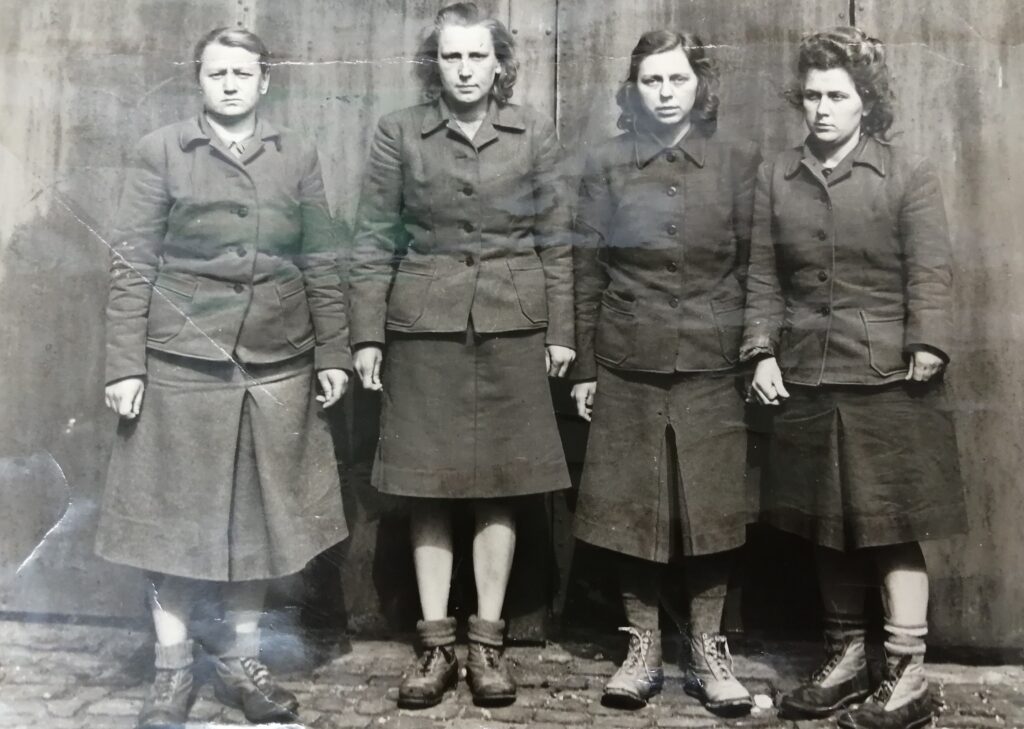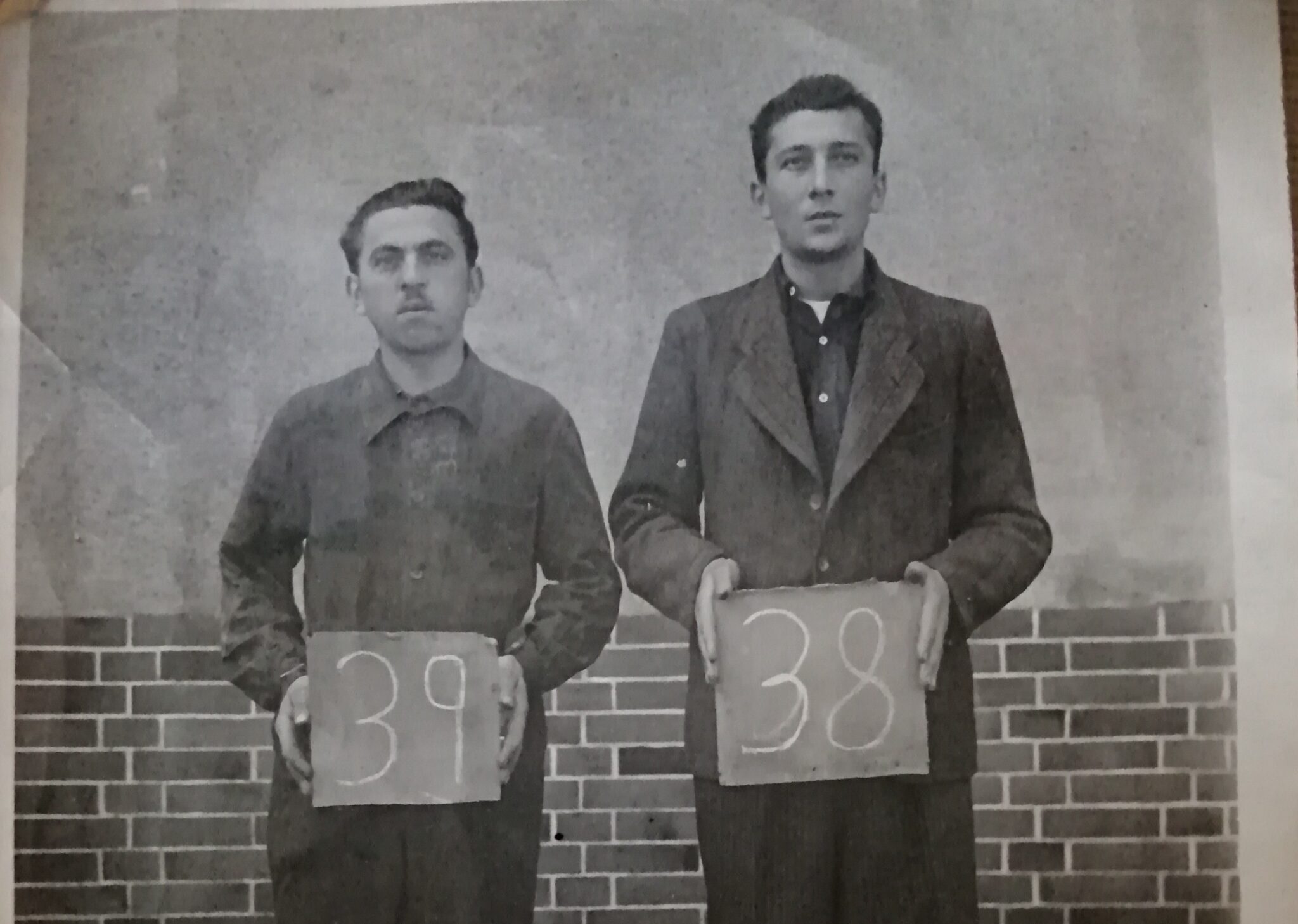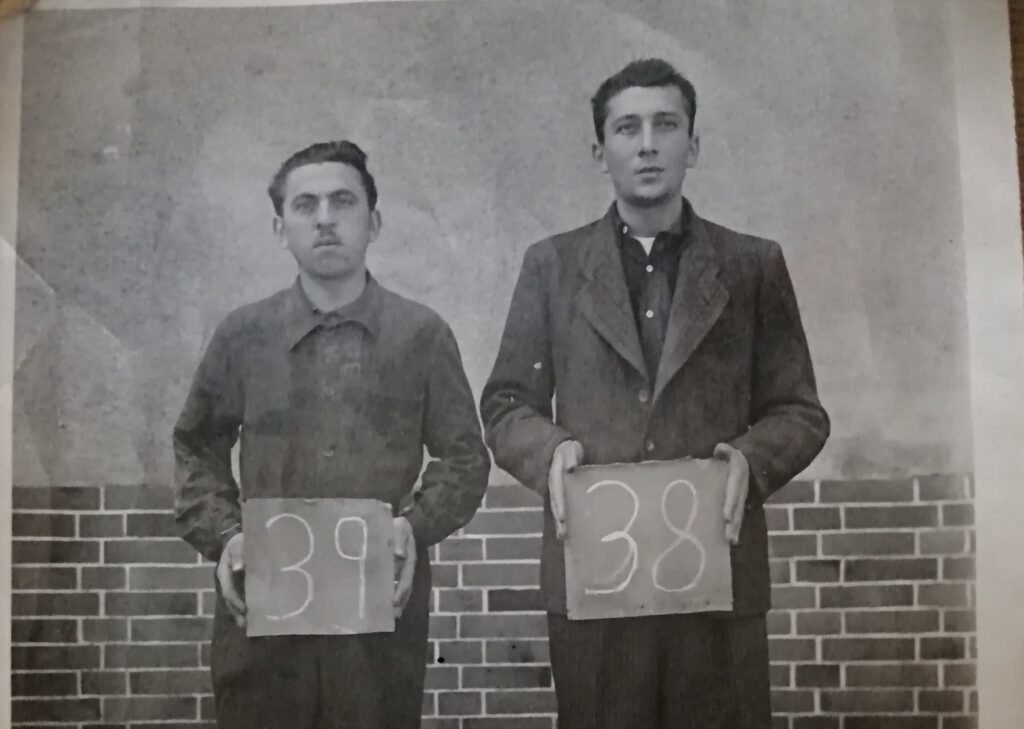 You can read the full transcript of the the trial at www.bergenbelsen.co.uk. The details and accounts are harrowing and one can only imagine how difficult it was for the lawyers tasked with defending those accused to remain impartial. It also highlights how important it was that this trial, which shocked the world, was seen to be done under the highest of standards. Out of the four persons defended by Captain Neave, three were aquitted. Ilse Forster was found guilty and sentenced to 10 years imprisonment. She was released in 1951.

45 former SS men and women and certain prisoners who had acted as supervisors, were tried at the Bergen-Belsen trials, each represented and defended by a British Military lawyer or solicitor. These persons included Josef Kramer, the commandant of Bergen-Belsen camp and Irma Grese, a notorious female guard. Along with 9 others, these two were found guilty and sentenced to death by hanging. Grese, who was only 22, was the youngest person to be executed for war crimes and the youngest female to die under British law in the 20th century. A further 18 defendants were found guilty and given prison sentences, with the remaining 14 acquitted.