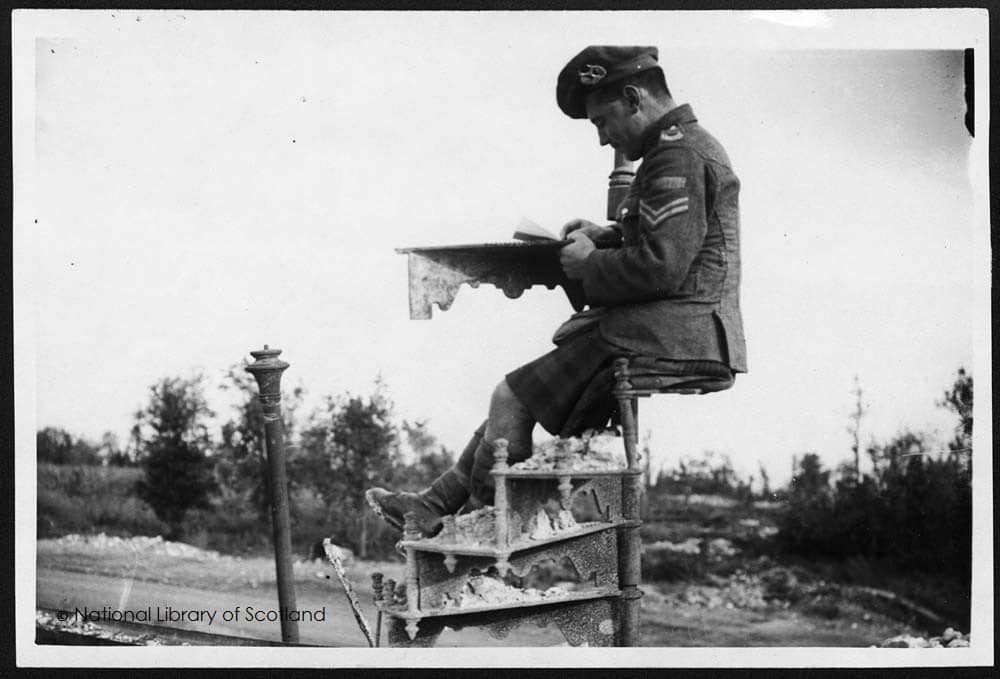 The Black Watch Castle and Museum announces its first ever Book Festival 'Words of War' which will take place on Saturday 21st and Sunday 22nd September 2019.
This inaugural event brings together a talented mix of local, national and international writers, who will explore the many aspects of military life and history through talks, interviews, discussions, workshops and book signings. Visitors will also be able to browse our pop-up book store, provided by Waterstones of Perth. From biographies and analysis to stories inspired by soldiers and conflict, the 'War of Words' Festival will provide the opportunity to explore this fascinating genre. This is military themed Book Festival is not only a first for the Castle and Museum but also Perthshire and possibly Scotland.
Professor Sir Hew Strachan, 'Words of War' Book Festival Patron explains,
"The dynamism of The Black Watch Castle and Museum is inspirational. Military history in Britain is thriving, and the 'Words of War' Book Festival will be an unprecedented opportunity to hear some of its most distinguished practitioners talk about their work."
The packed programmes includes local author, Alice Soper, who will give an insight into the incredible life of her father, Pipe Major Robert Roy, a legendary Black Watch soldier also known as 'The Piper of Tobruk'. War journalist, political commentator and film producer, Paul Moorcraft, will draw on his latest books about war reporting, sharing some of the amusing and hair raising moments he faced in the danger zones he visited. Our free children's event will introduce the author Gill Arbuthnott, who will invite her audience to explore the story of a young lad as he marched off to fight in the Great War.
Anne Kinnes, CEO at The Black Watch Castle and Museum tells us,
"Our 'Words of War' Book Festival builds on the very successful lecture programme the Castle and Museum have been hosting for the last 5 years which has given us an understanding of the increasing interest in military history and the related personal stories. We hope this unique event will become a highlight within the ever expanding Perthshire calendar.
"I would like to extend our thanks to Professor Sir Hew Strachan FBA FRS, Patron of Words of War, Tippermuir Books Ltd, Perth's not for profit publishers, and our sponsors for their help and support with this new event."
The Black Watch Museum is a registered charity and all monies raised from the Book Festival will go to support the organisation's charitable objectives.
To find out more about the 'Words of War' Book Festival and book tickets visit https://theblackwatch.co.uk/events/words-of-war-book-festival/.