We are looking forward to welcoming author, biographer and historian Victoria Schofield to the Castle where she will speak at our 'Words of War' Book Festival. In conversation with Lt Gen Alistair Irwin, Victoria will discuss the careers of Field Marshal Wavell and Vice Admiral Schofield. Here she talks with us about what inspired her to write about these two extraordinary men….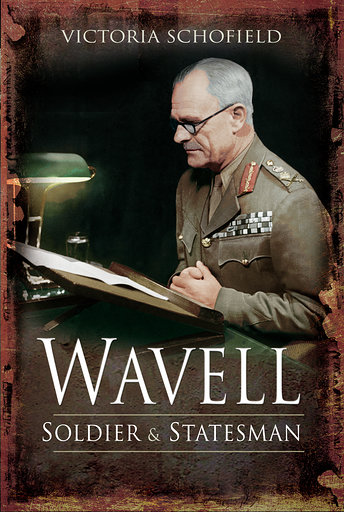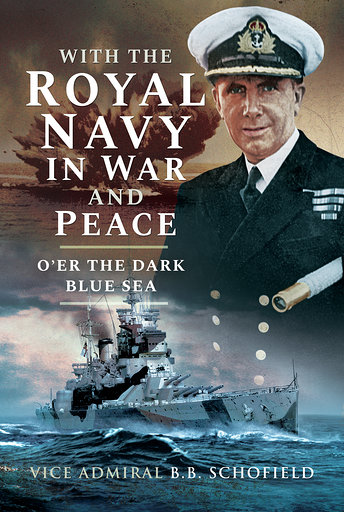 When I was young I discovered an unusual book on my father's bookshelves. Even before I opened it, its title was intriguing: Other Men's Flowers. When I realised that it was a poetry anthology compiled by a distinguished World War 2 soldier – Field Marshal Earl Wavell – the contents held greater fascination. How and why, I thought, did a great soldier know over 250 poems? Yet as I realised, although his mind would ordinarily be engaged in the business of warfare, he found mental solace in reading (and reciting) poetry. That my father possessed the book therefore came as no surprise, because he too had served in the Armed Forces, only instead of the Army he had joined the Royal Navy; like Wavell, he found comfort in reading poetry, although his memory was not as prodigious!

That my career as a historian would lead me to write the biography of Wavell, published as Wavell: Soldier and Statesman, and later to edit my father's memoirs, With the Royal Navy in War and Peace: O'er the Dark Blue Sea, has a natural symmetry. Both men were 'late Victorians'. Wavell was born in 1883, Schofield in 1895; both were of the generation who would fight in two World Wars: Wavell, an officer in The Black Watch, losing his eye in the trenches during the First World War, Schofield serving as a midshipman on board the battlecruiser, HMS Indomitable. By the end of the Second World War, having served as Commander-in-Chief, Middle East and Commander-in-Chief India, Wavell had become Viceroy of India. Schofield ended his wartime service as Captain of HMS George V, the flagship of the British Pacific Fleet; he was promoted Vice Admiral on his retirement in 1950, the year of Wavell's death.

The generation of men who fought in two World Wars has now gone and it is a great privilege to be discussing these two lives at the first 'Words of War Book Festival' at Balhousie Castle. What both lives illustrate is their unflinching sense of duty and service to Sovereign and country in times of great hardship and deprivation. Both survived the wars but both could well have died.