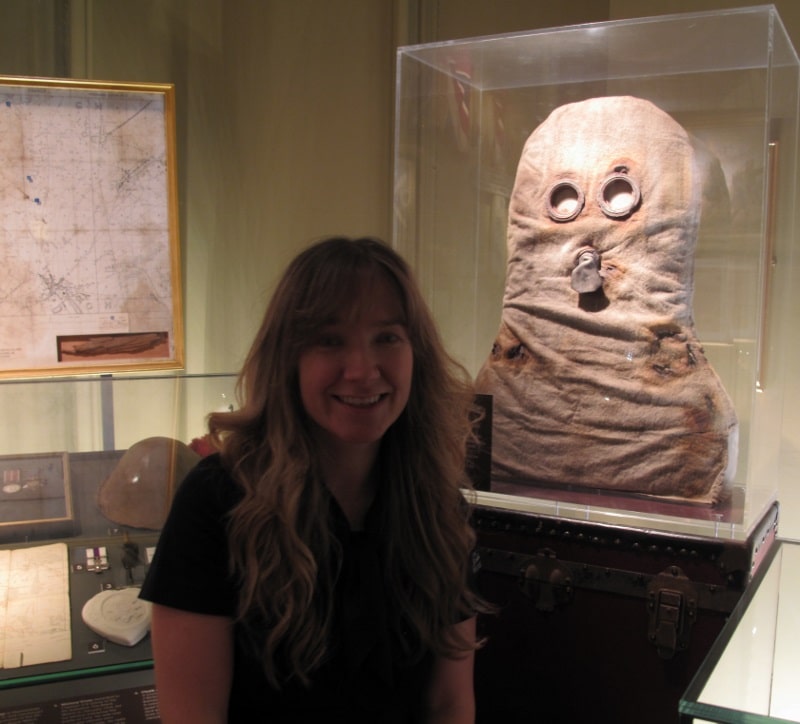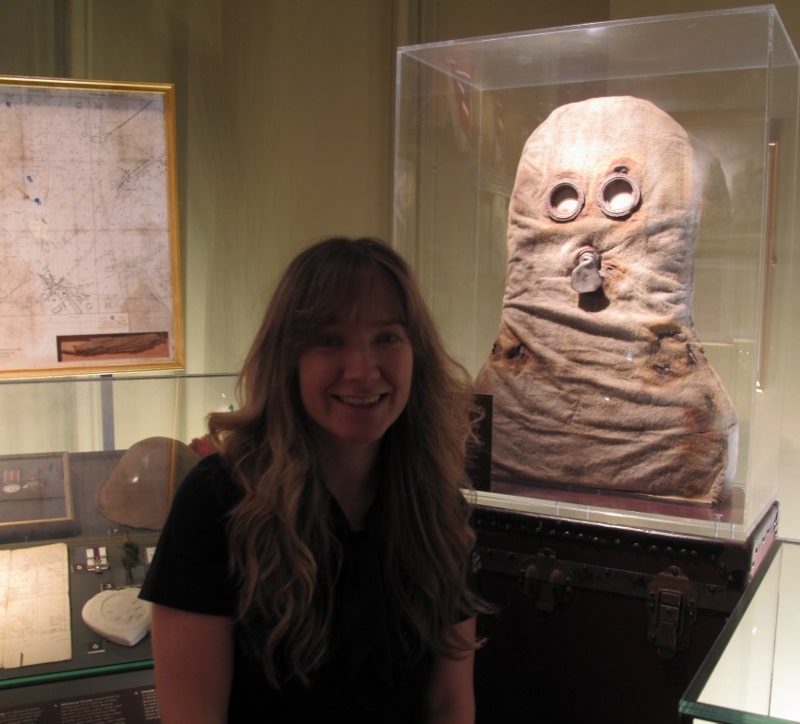 I have chosen the Gas Hood from the Museum's First World Gallery; a gallery which is full of interesting and moving pieces.
To me, the Gas Hood is an eerie, haunting, ghost like figure that could be quite easily fit into a scary dream!
In our days of modern technology and ever smarter gadgets, I look at this object and wonder how it could have been the only defence against chemical warfare?  The object has me reflecting on what was one of the newest and most feared weapons of the First World War. Who wore this mask? What does it feel like to wear it? What would have gone through the mind of the solider who was forced to use it to save his life? Did he survive? How would I have reacted in this situation?
This particular Gas Hood is of the pattern issues to British troops from October 1915 as protection against poisonous gas.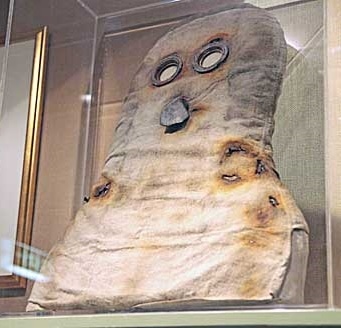 The Germans had first used gas on the Western Front in Aril 1915 during the Second Battle of Ypres. The British responded in September at Loos. The Gas Hood was soaked with a chemical solution named phenate hexamine. The wearer breathed in through their nose, with the treated cloth acting as a filter. They then exhaled through the rubber valve. The Hood was quite effective but uncomfortable to wear. It was replaced by a better design in early 1916.