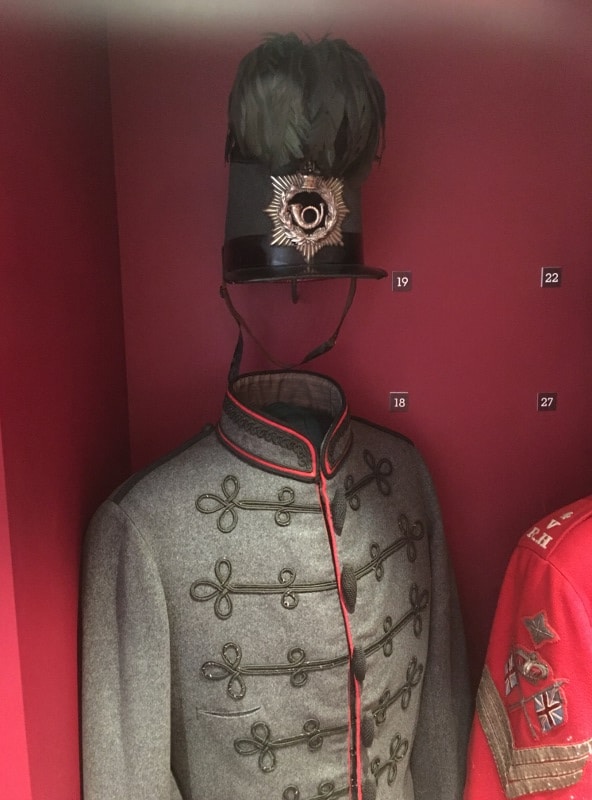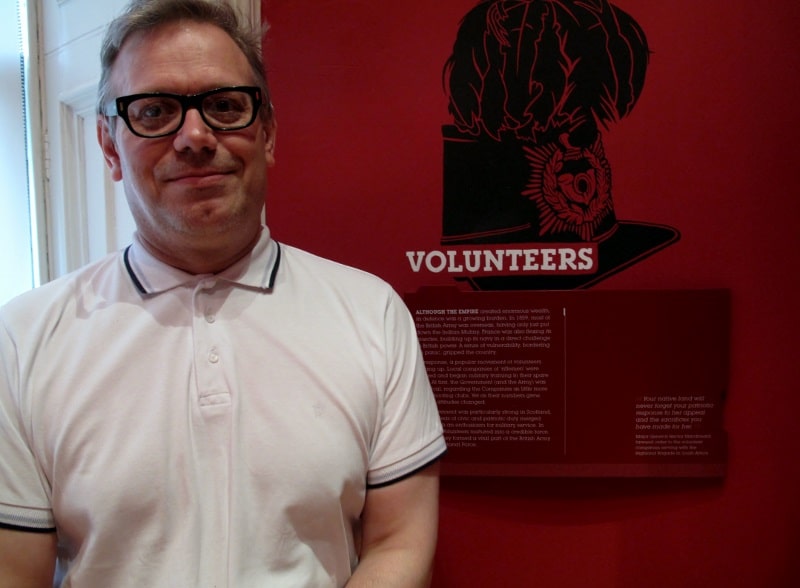 I have volunteered at the Castle and Museum for many years now. The collection is so fascinating that my favourite object often changes as I discover all the hidden gems that lie within the galleries and archives. Right now, my museum highlight can be found in the turret room in gallery four. It is here that the story of the Fifeshire Rifle Volunteers is told. I think because I am a volunteer their story really resonates with me. Their uniform differs from that of the enlisted Black Watch solider as there is no tartan, no kilt and no blue bonnet. The uniform is dark, although certainly not bland, I have a particular liking for their hats which were called shako's.
Within a few months of their creation the first Volunteer companies were organised into 'administrative battalions' on a county basis. The Fife Battalion originally consisted of nine companies and had its Headquarters in St Andrews. Like many Volunteer units, it adopted a grey uniform. However, this was replaced by scarlet in 1863. In 1887, the Battalion became the 6th Volunteer Battalion, The Black Watch. In 1908, it became the 7th Territorial Battalion.
1. The Tunic, which is on display,belonged to Major R Bethune, Adjutant of the Fifeshire Rifle Volunteers, 1864-1881. Each Volunteer battalion had a small full-time staff of officers and NCOs. These were usually retired regular soldiers.
2. The Officer's shako of the Fifeshire Rifle Volunteers is of the pattern worn from 1859 to 1863.
The Volunteer Battalion's story may be only small piece of The Black Watch history but it is an important piece.
Johnenry Tunstall, The Black Watch Castle and Museum volunteer