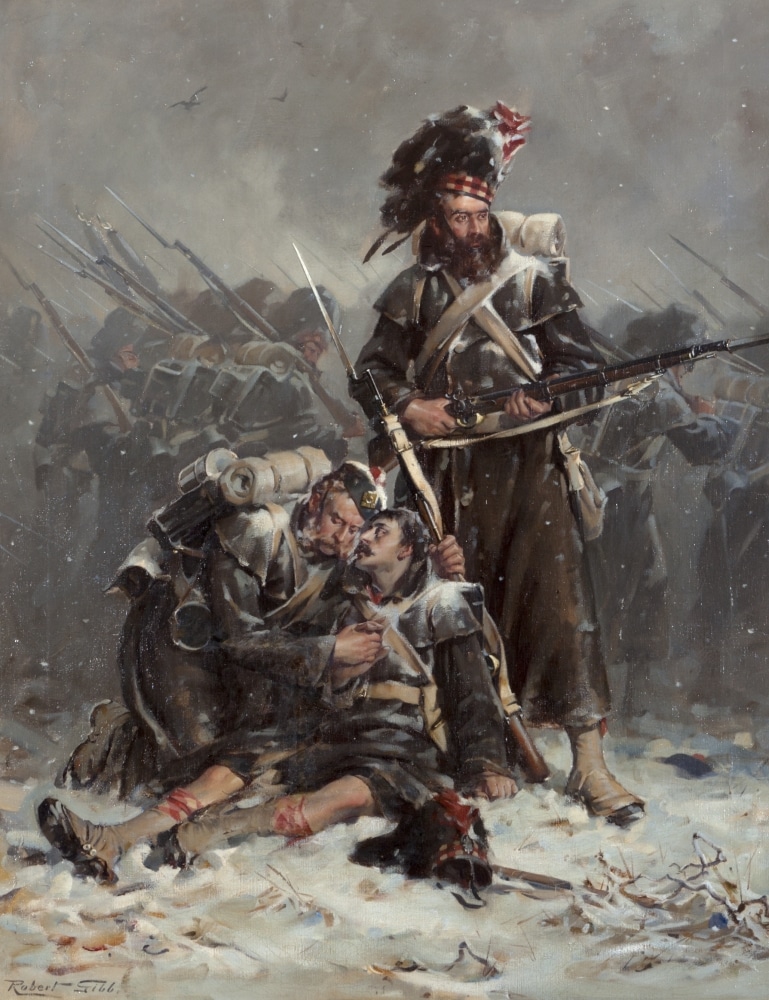 An ionic image of the military art genre is Comrades by Robert Gibb (b.1845-d.1932), which was first exhibited at the Royal Scottish Academy in 1887. The location of this original painting is now unknown.
Whilst studying the life of Napoleon, Gibb had made a sketch of the retreat from Moscow. The dominant group of three figures in the foreground was then isolated and adapted to form an independent composition depicting a young solider whispering a dying message to a comrade who seeks to comfort him amidst the snowy wastes of the Crimean winter. It was during the winter of 1854-5 that The Black Watch suffered particularly heavy losses from the severe weather and disease. The original Comrades picture was purchased by Archibald Ramsden, a major patron of Gibb, and it was recorded to be in his possession in 1897. The Museum holds a fine autograph replica by Gibb in oils, signed and dated 1894. This replica painting of Comrades is located in the Empire Gallery on the first floor of the Museum. This work is of national significance given the disappearance from public records of the 1878 original.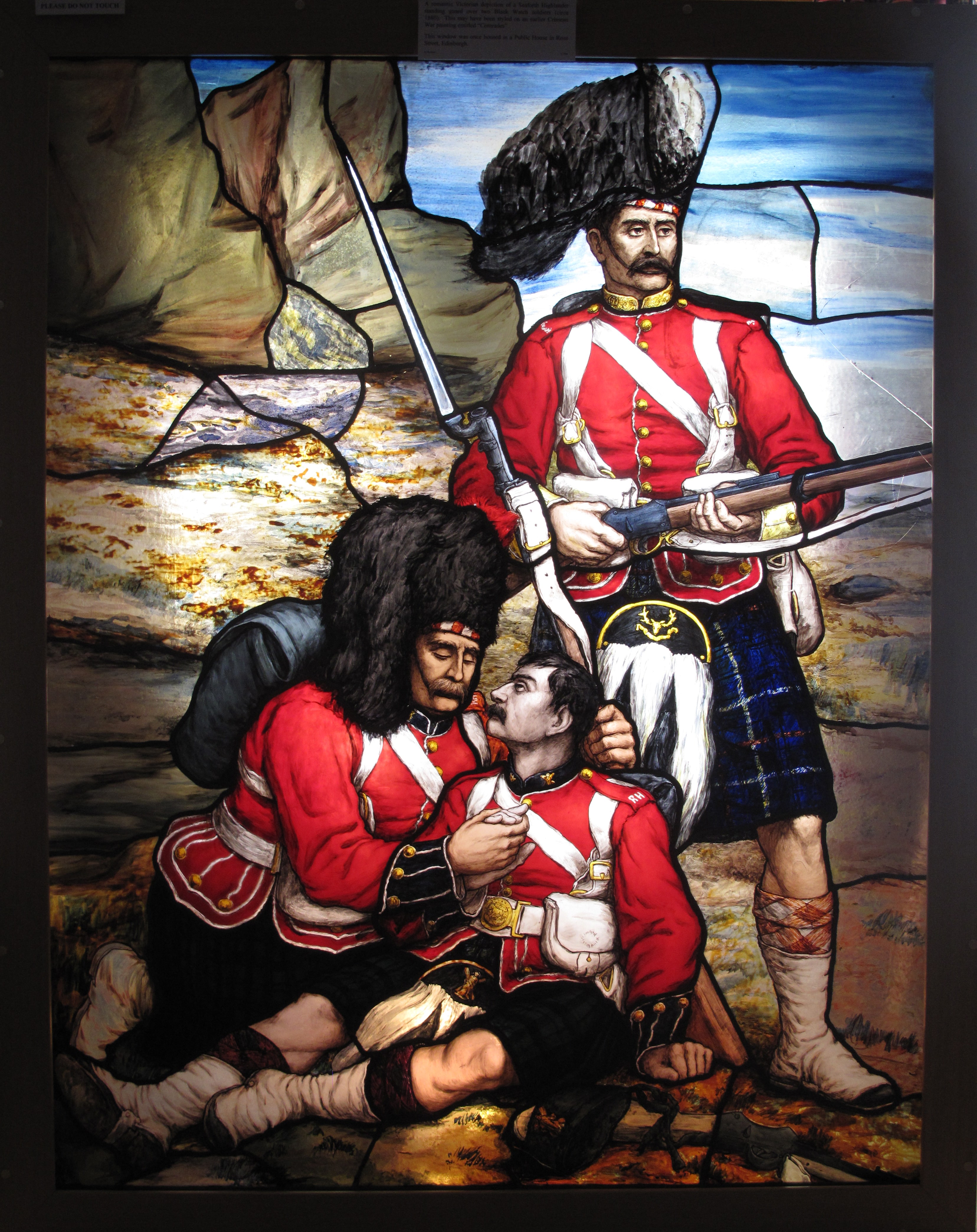 Additionally the Museum has a spectacular piece of Scottish stained glass with a design deriving from Comrades and portraying a Seaforth Highlander standing guard over two Black Watch soldiers. Its original provenance is unknown. Thethis can be seen when visiting the Remembrance Memorial on the ground floor of the Museum.
This piece was written using research conducted by Helen Smailes, Senior Curator of British Art at the National Galleries of Scotland and Alan Carswell, our redevelopment external project manager.