The striking purple flower, with its prickly green stem has long been the national symbol of Scotland. Found throughout the land, legend has it that it earned this status in the 13th century when a field of thistles saved Scotland from invasion.
Did you know that much of Scotland fell under Viking rule until the 13th century? In 1263, after years of little interest in the country, King Haakon of Norway decided the time was ripe to attack again and his army set sail in their longships. Forced by storms to land at Largs, on the west coast of Scotland, the invaders attempted to sneak up on the Scottish clansmen as they slept, having taken off their shoes. As they made their approach, one of the men stood on a bed of thistles and cried out, alerting the sleeping Scots and saving the day.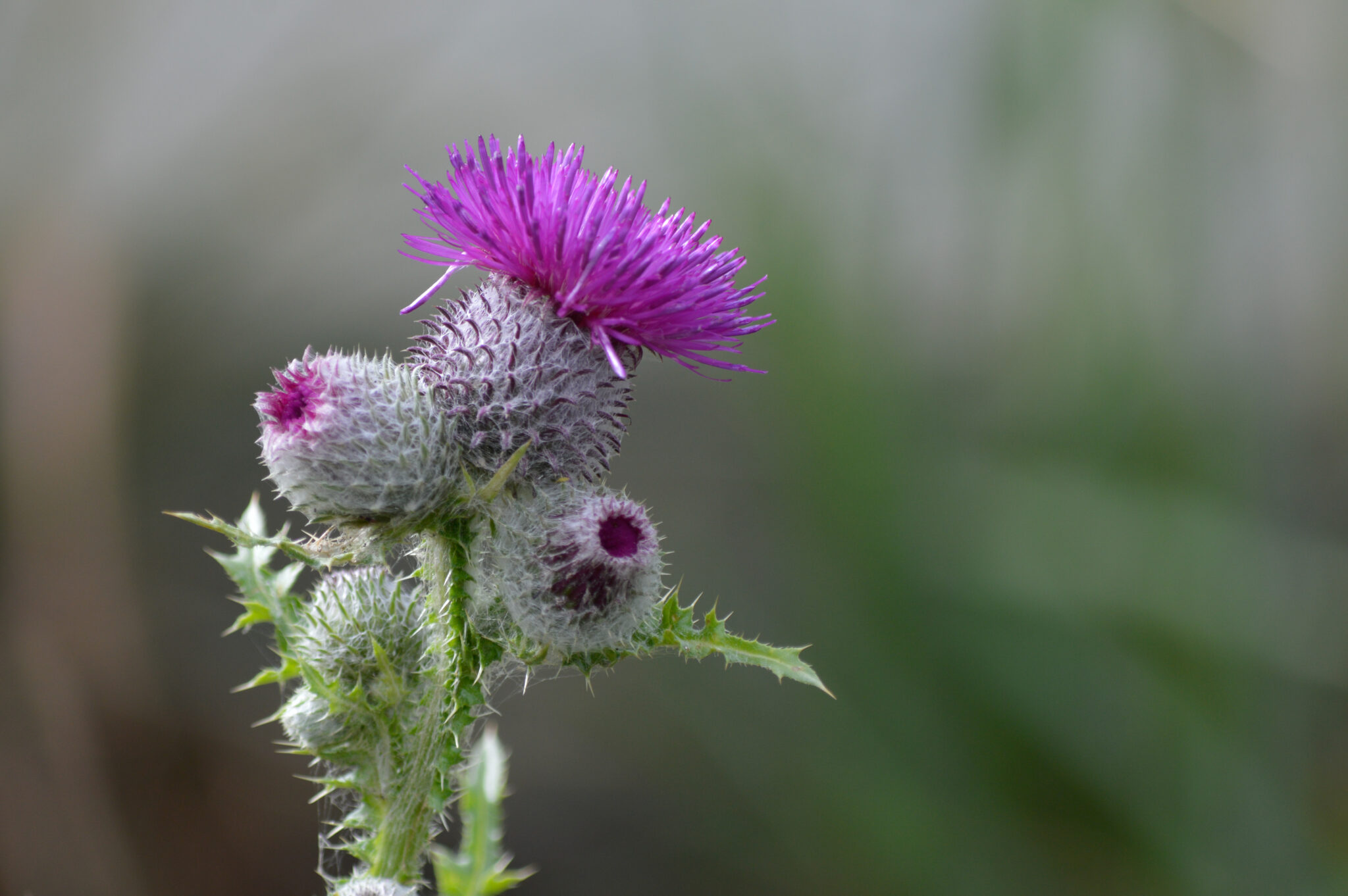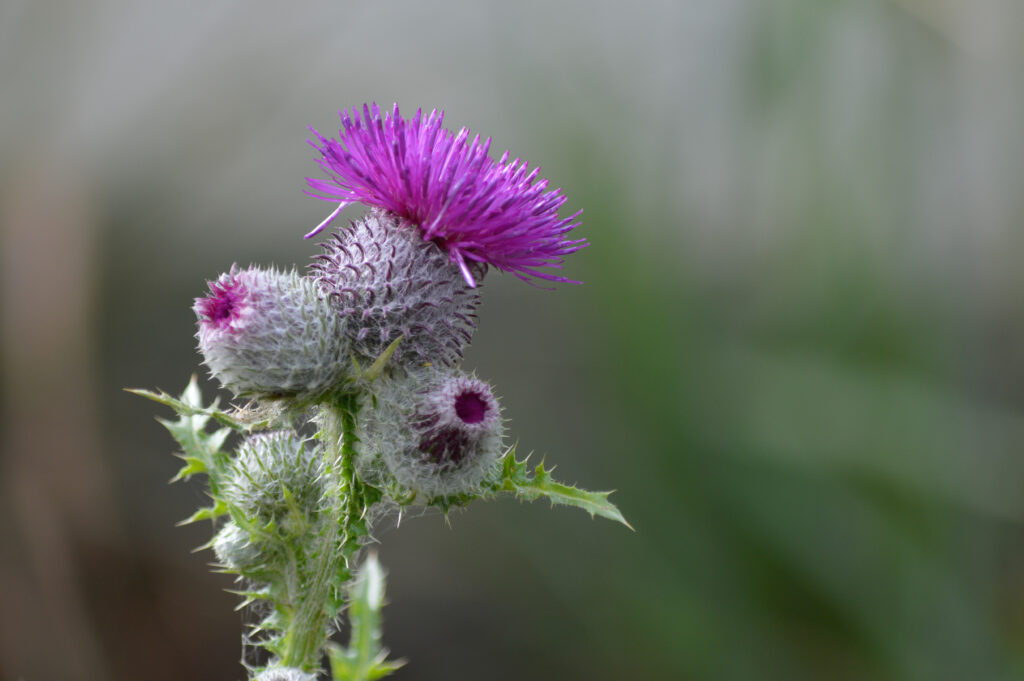 The Order of the Thistle, the highest honour in Scotland, was founded in 1540 by King James V. Each of the 12 knights bestowed with this honour wore a badge with a thistle inside a four pointed star and the motto 'Nemo me impune lacessit'. These words, which have a simple meaning of 'no one attacks us without punishment', were also the motto of The Black Watch Regiment.