High above the city of Stirling, on a crop of ancient volcanic rock, sits the magnificent Wallace monument. Built in the mid 19th century, it commemorates the Scottish hero, William Wallace, who bravely fought against the Hammer of the Scots, Edward I in his efforts to conquer Scotland.
You will probably have learnt about Wallace at school. Although not the king, he rallied many of the clans to rise up against the English invaders.  The two sides met at The Battle of Stirling Bridge on 11 September 1297. As the large English army attempted to cross the narrow stone bridge over the River Forth, the Scots attacked, throwing spears and missiles and trapping many of the English knights between them and the river. The result was a magnificent win for the Scots and Wallace was named the 'Guardian' Of Scotland.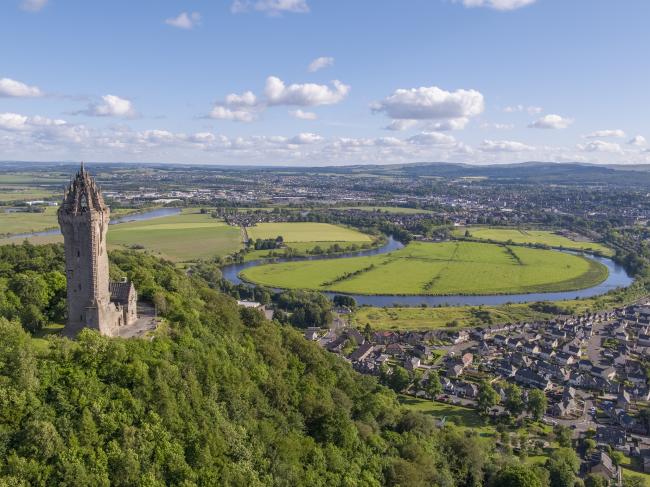 This was short lived, however, and a furious King Edward once again sent his troops north, where the two sides would meet again at the Battle of Falkirk in July 1298. This time, Wallace faced a crushing defeat and although he escaped with his life, he was later betrayed in 1305. Hanged, drawn and quartered in front of jeering crowds, his limbs were displayed in Stirling, Newcastle, Berwick, and here in Perth, as a representation of the power of King Edward.